1. Learn more about some of the treacherous moments that have shaped our history (and the people involved in them)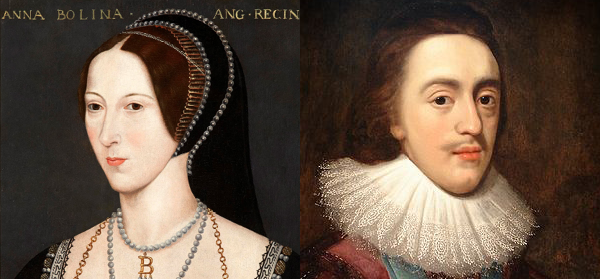 'Treason: People, Power & Plot' brings together a unique selection of historic records documenting some of the best (and lesser) known traitors in history, from Anne Boleyn to Guy Fawkes, from Charles I to the Cato Street Conspirators. Many of the documents included in the exhibition are rarely seen on public display, and this is the first time they've been brought together to tell the story of treason itself.
2. Explore an exhibition that's bursting with secrets
The exhibition showcases a number of King's Bench documents, the medieval equivalent of 'Top Secret' files – these were the records of particularly sensitive or constitutional trials that were kept locked away in leather bags in a secret cupboard at Westminster.
Access to these documents was strictly controlled by three keys, held by the chief justice of King's Bench (the Lord Chief Justice), the Attorney General and the Master of the Crown Office. The original leather bag which held the records of the Gunpowder Plot trials will be on display. Seriously, it's called the Bag of Secrets!
3. Discover how the definition of 'treason' has changed over time
Think you know what 'treason' actually means? The exhibition explores moments in history when thoughts, words, beliefs, and civil rights have been classed as treason. At times brutally suppressed, but occasionally restrained, the exhibition traces the evolution of 'treasonous' acts from the 14th century to the modern day.
4. Make sense of the present by exploring the past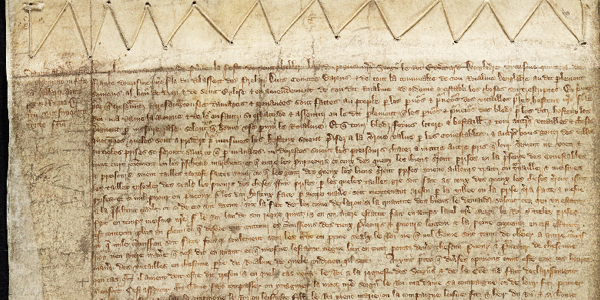 In spite of its advanced age of almost 700 years, the Treason Act continues to affect our daily lives. Much of the core of the original text of the Treason Act remains in UK legislation, a thread that links directly from our medieval forebears to the modern day. As the home of UK legislation (then and now), we're uniquely placed to bring this story together and show why archives are vital for all of us to access, understand and investigate our shared history.
5. Enjoy a free afternoon out!
Yes, all of this and it's completely FREE! The exhibition is open Tuesday to Saturday and the first Sunday of the month (see website for opening hours). Even better, we also have a wonderful café serving delicious food and drink, and our fantastic shop stocks a full range of treacherously good gifts and books that you can purchase during your visit – perfect if you're looking to treat yourself or get ahead with your Christmas shopping.
What are you waiting for? Plan your visit to Treason: People, Power & Plot.