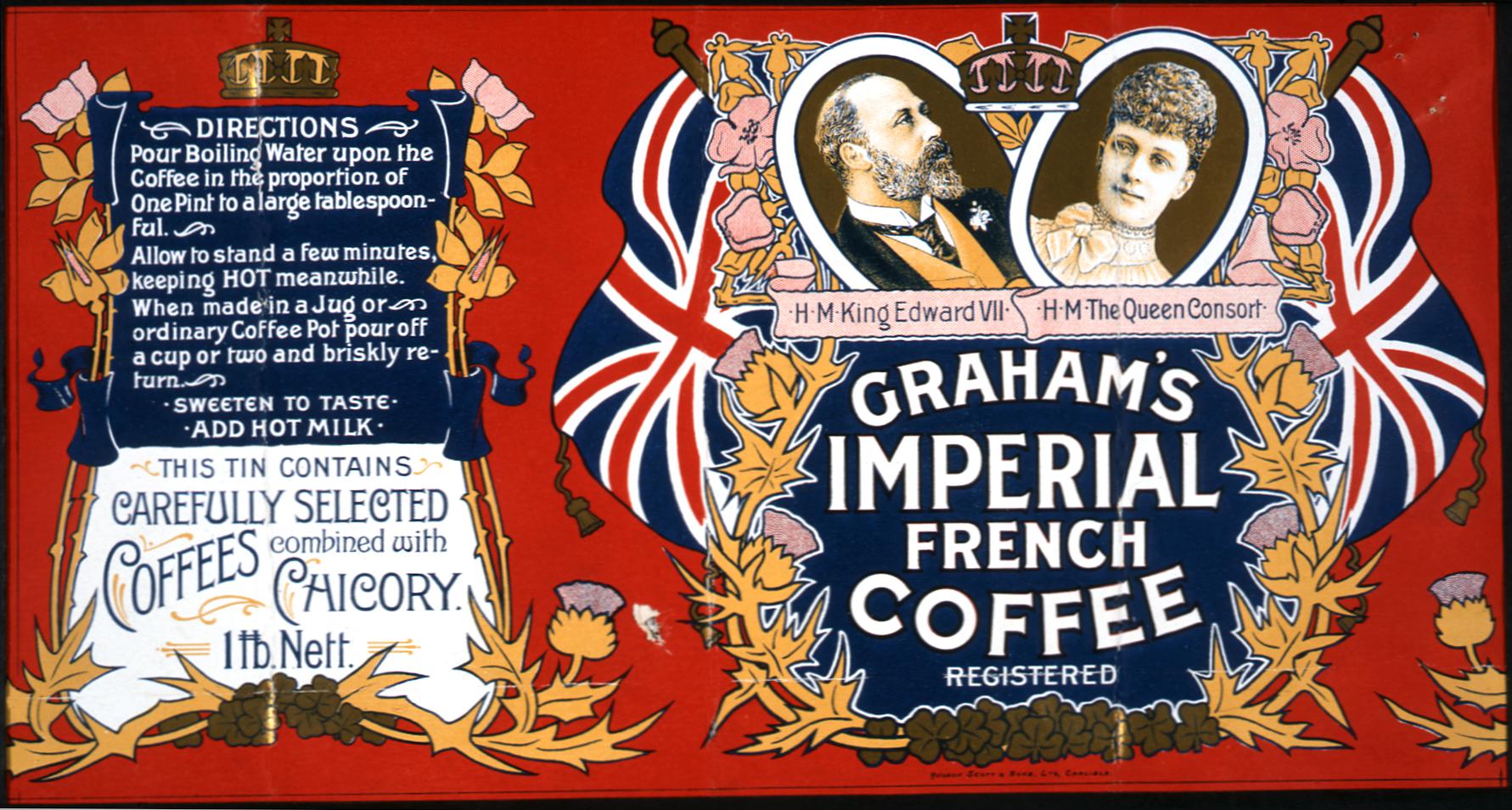 Graham's Imperial French Coffee, 1901 (Catalogue ref: COPY 1/185/f26)
[Pure coffee was very expensive was so chicory was added. This is the root of a plant that is roasted and ground, then mixed with ground coffee].
DIRECTIONS
Pour Boiling Water upon the Coffee in the proportion of One Pint to a large tablespoonful.
Allow to stand a few minutes keeping HOT meanwhile.
When made in a jug or ordinary Coffee Pot pour off a cup or two and briskly return [stir]. SWEETEN TO TASTE. ADD HOT MILK.
THIS TIN CONTAINS CAREFULLY SELECTED COFFEES combined with CHICORY
H.M. [His Majesty] King Edward VII   H.M. [Her Majesty] Queen Consort [Royal wife]
GRAHAM'S IMPERIAL FRENCH COFFEE
Registered
Return to Selling the Victorians