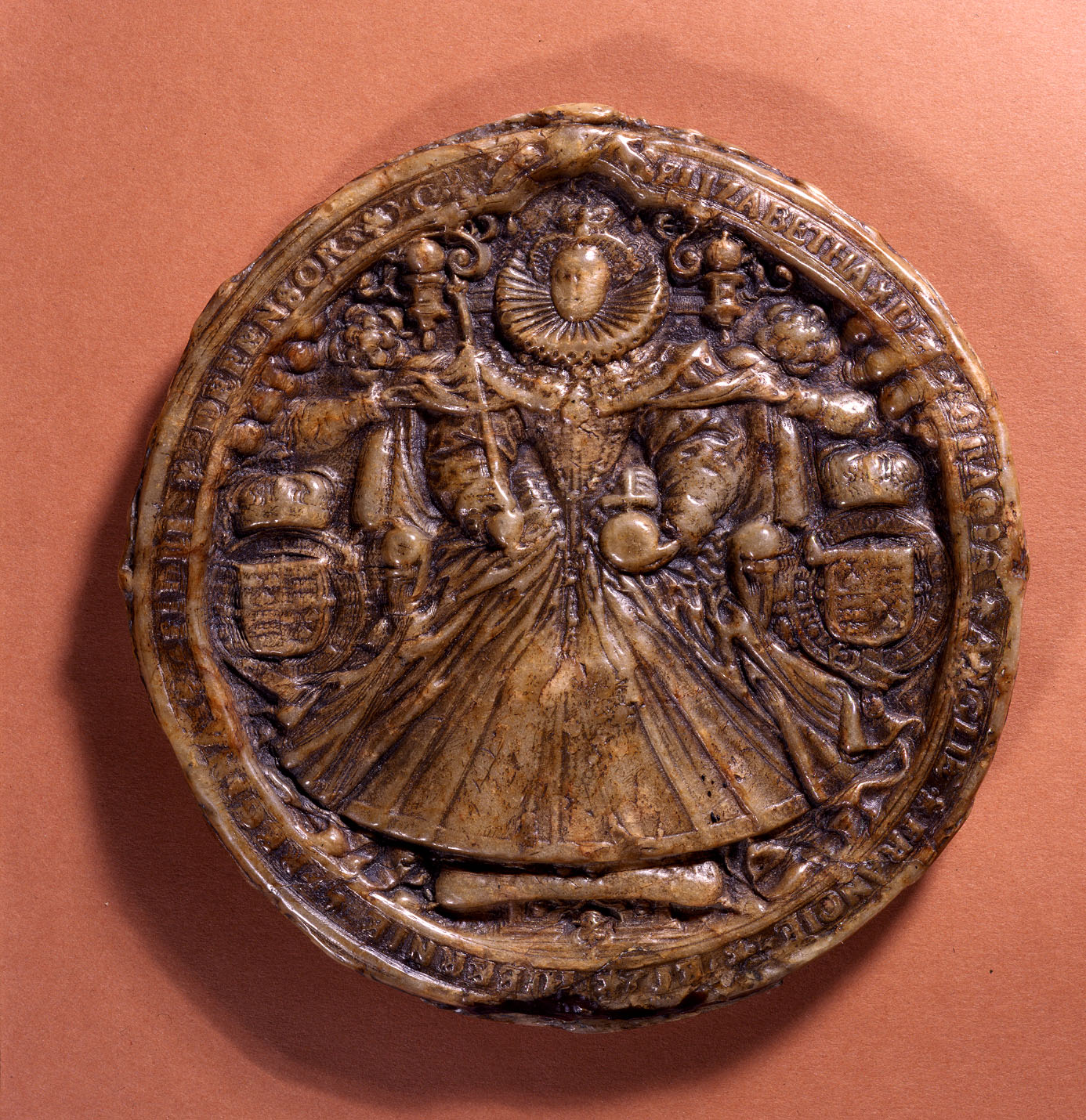 Show the image of Queen Elizabeth I's Great Seal to the class on a whiteboard/printed copies.
Discuss with the pupils the following questions as a class/in pairs/groups to feedback. Pupils could also add their own annotations to a projected version of the seal.
Can you find the following objects in the seal?
Pair of hands coming from clouds to hold Elizabeth's cape; a crown, an orb, sceptre, ruff, coat of arms, Tudor Rose and other leaves and flowers. The Tudor Rose was the symbol for the Tudor monarchs.
Can you find the motto? It says, in Latin: 'Elizabetha Dei Gracia Anglie Francie Et Hibernie Regina Fidei Defensor'. It means:'Elizabeth, by grace of God, Queen of England, France and Ireland, Defender of the Faith'.
Can you describe Elizabeth I's dress and hairstyle?
Why does she hold an orb and sceptre? Do you know what they mean?
What do the hands coming from the clouds to hold her cape suggest?
Elizabeth was Head of the Church of England. Which part of the seal tells us this?
Return to Role of a Queen – Matilda and Elizabeth I