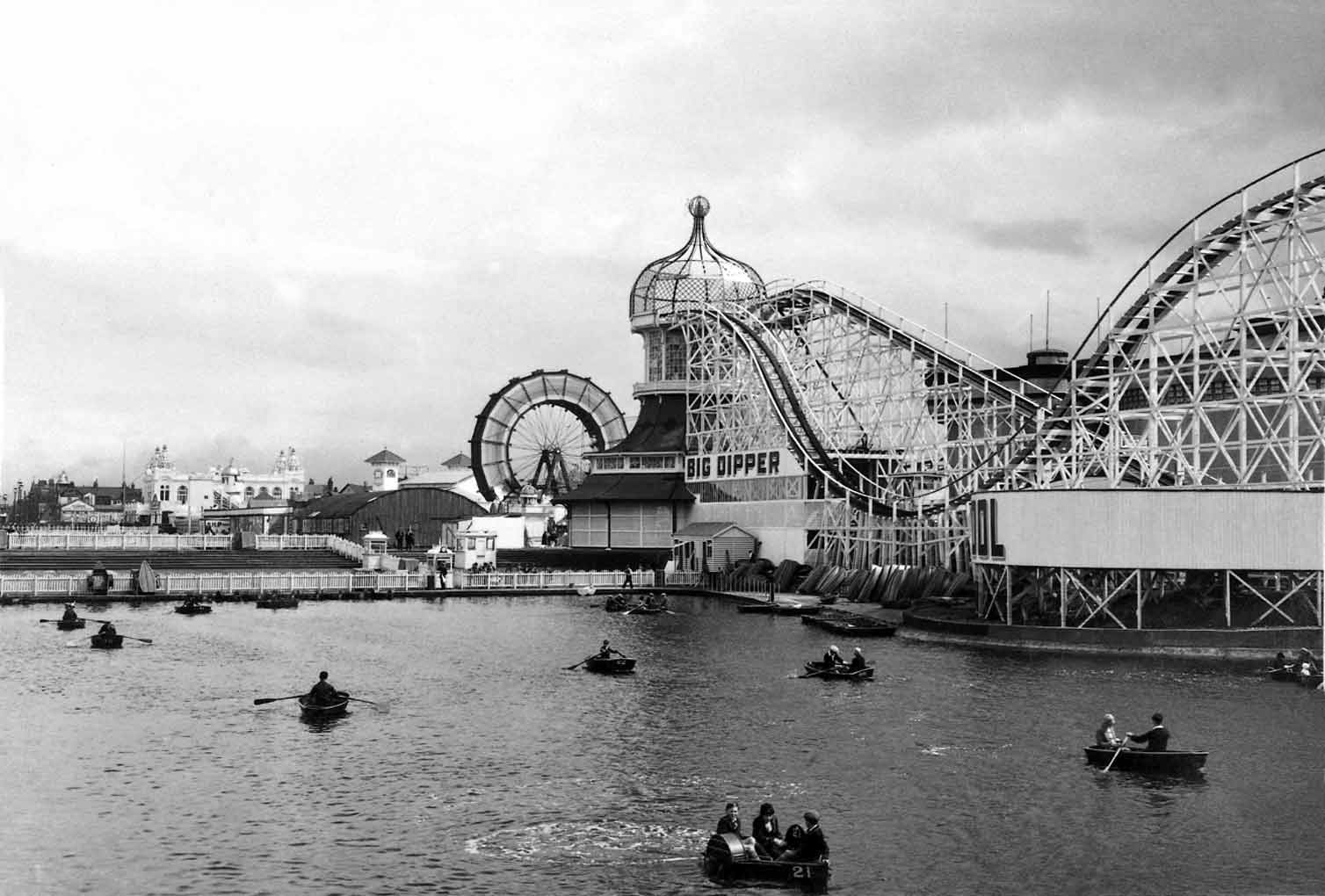 Document reference: (INF 9/683) Blackpool Pleasure Beach, Big Dipper and Boating Pool, 1930s
Zoom in
Can you describe the Big Dipper? What does it look like? How might it feel to ride the rollercoaster?
Take a look at this section of the scene. How old are the people in the boat? What kind of boat is it? What sights, sounds and smells might they be experiencing?
What can you see in the rest of the image? What emotions might the people in the picture be feeling?
Return to Places – GCSE English Language