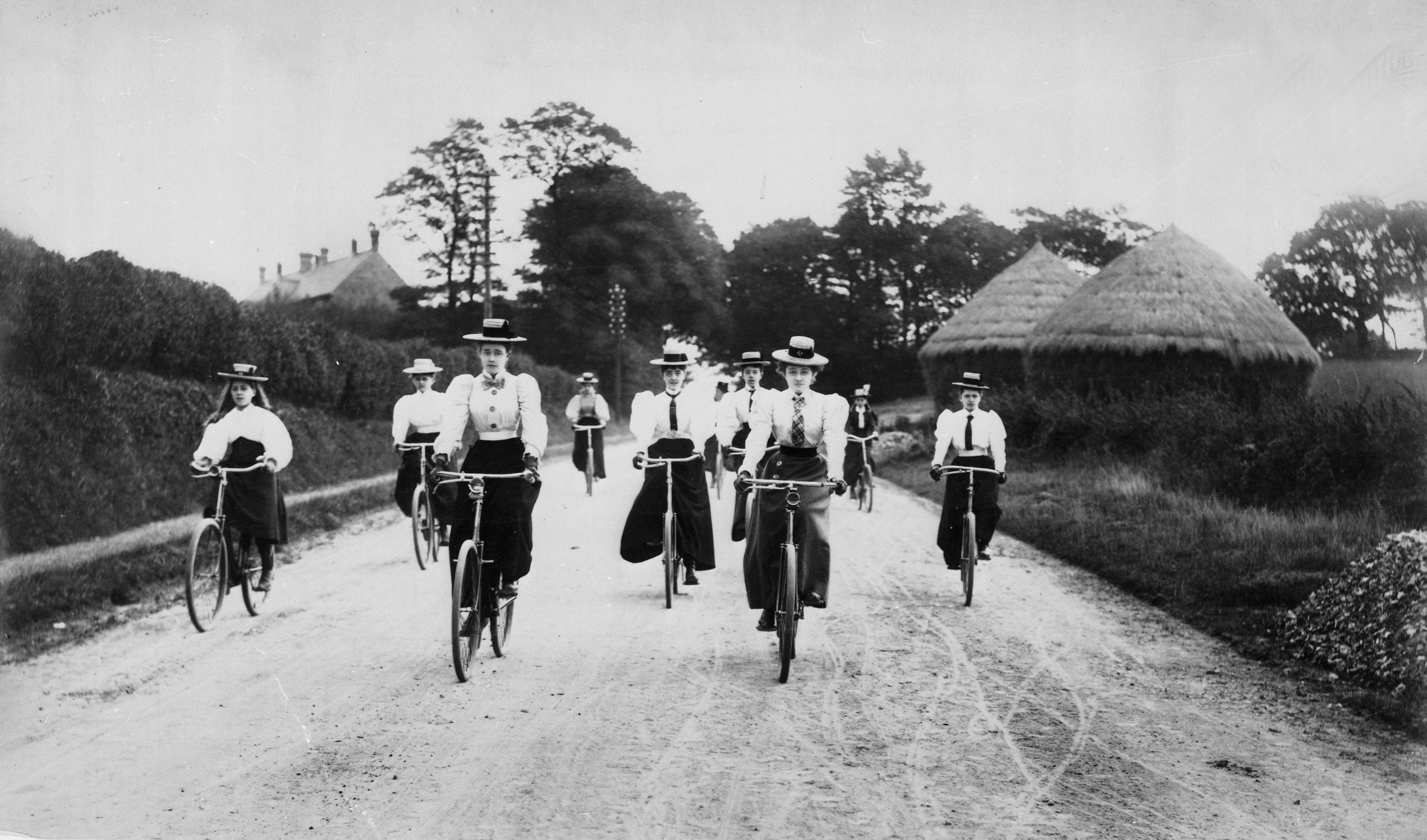 Document reference: (COPY1/435 (62)) Group of female cyclists, Sittingbourne, Kent 1898
Zoom in
Look at the style of clothing these people are wearing. What time period do you think this is? How formal is the clothing they are wearing? Does it match the activity they are doing?
What was life like for women in the 1890s? What does riding a bicycle mean for these women?
Behind the cyclists are haystacks. This suggests they live in a rural area. What does the bicycle mean for rural life?
Look at the tracks in the road. What can you say about the use of bicycles in the area?
Return to People – GCSE English Language