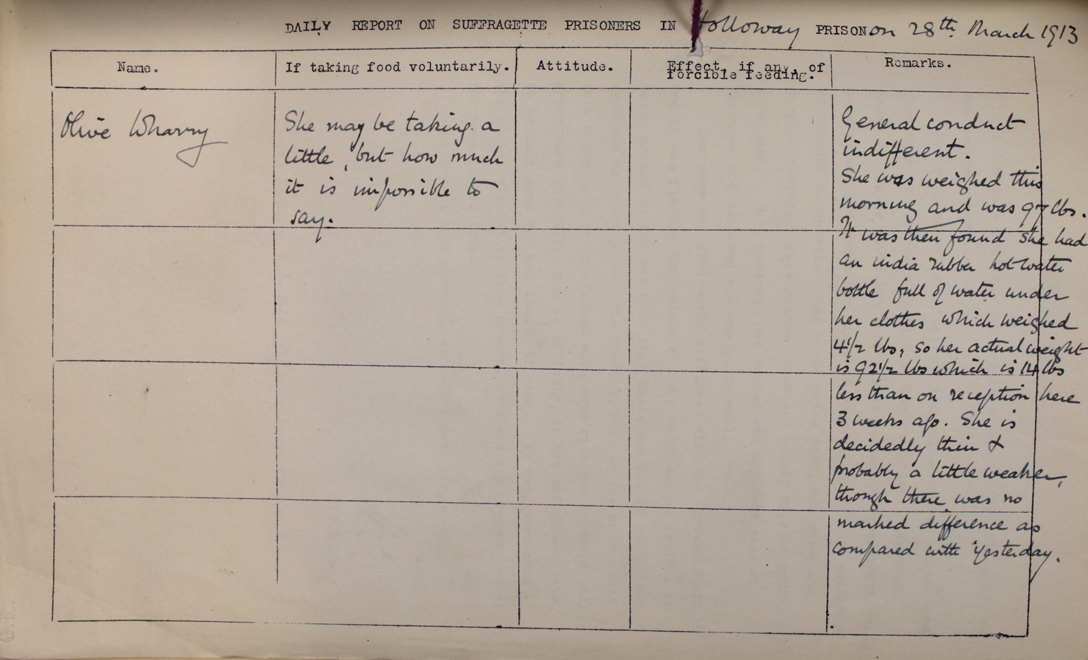 Prison report on Olive Wharry, 28th March 1913 (HO 144/1205221873)
Transcript
DAILY REPORT ON SUFFRAGETTE PRISONERS IN Holloway PRISON on 28th March 1913
Name.
Olive Wharry
If taking food voluntarily.
She may be taking a little, but how much is impossible to say.
Attitude.
Effect, if any of forcible feeding.
Remarks.
General conduct indifferent. She was weighed this morning and was 97lbs [44.9 kg or 6 stones 13lbs]. It was then found she had an india rubber hot water bottle full of water under her clothes which weighed 4½ 1bs, so her actual weight is 92½ 1bs, which is 14lbs less than on reception here 3 weeks ago. She is decidedly thin & probably a little weaker though there was no marked difference as compared with yesterday.
Return to Suffragettes: Outrage at Kew