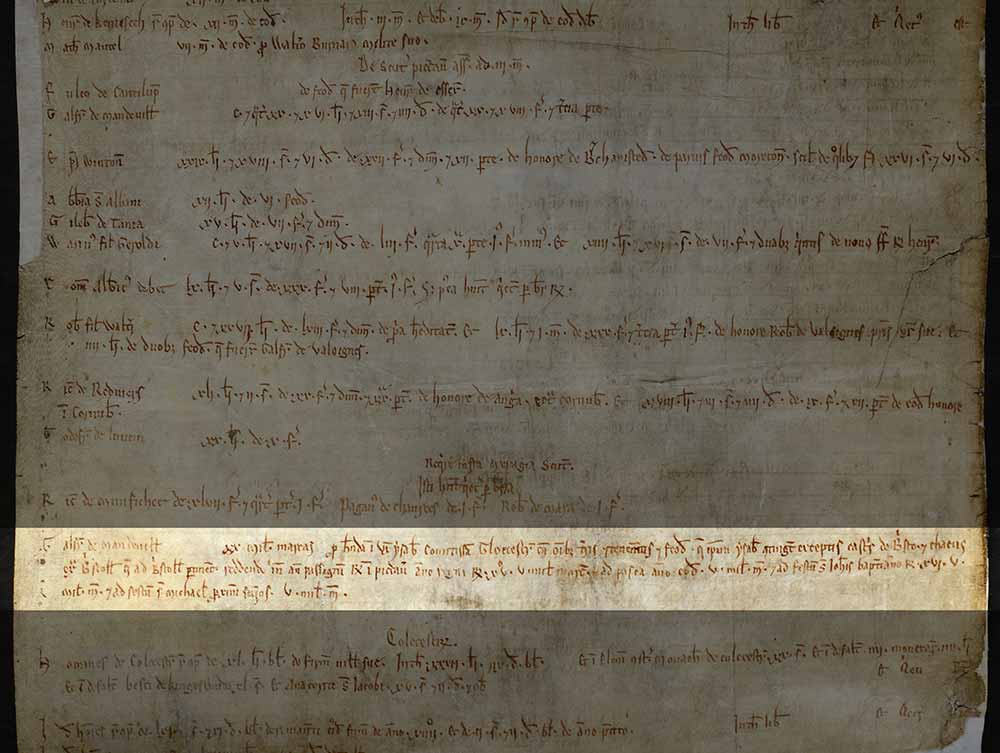 In 1214 Geoffrey de Mandeville, one of King John's barons, promised to pay the king 20,000 marks for the privilege of marrying the Countess of Gloucester. When Mandeville failed to pay, his lands were confiscated. This was documented in the accounts of the sheriff of Herefordshire (E 372/60).
Transcript
Geoffrey de Mandeville gave twenty thousand marks so that he might have to wife Isabel Countess of Gloucester with all the lands and tenements and knights fees, which belong to Isabel herself with the exception of castles in Bristol and the castles outside Bristol which pertain to Bristol, by paying 5,000 marks before the passage of the king in Poitou in the 25th year of the reign of the king and 5,000 marks at Easter of the same year and 5,000 marks at the feast of St John the Baptist in the 26th year and 5,000 marks at the feast of St Michael in the next year.
Original translation by Maroula Perisanidi.
Return to Magna Carta, 1215 and beyond