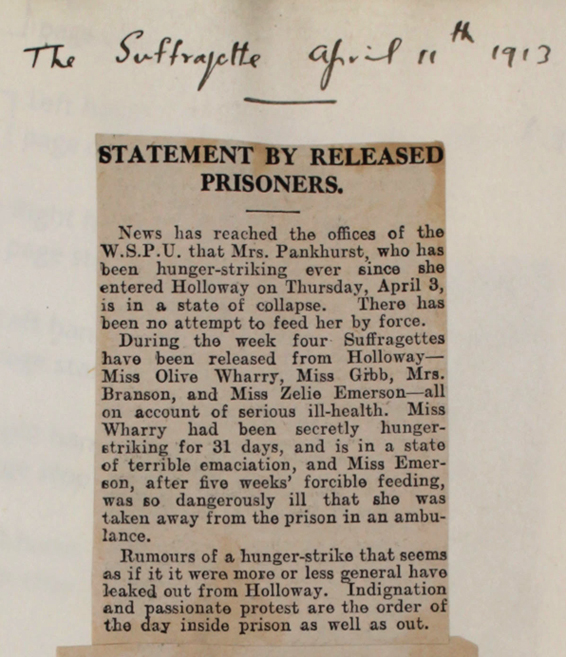 Article from 'The Suffragette', April 11 1913 (HO 144/1205/221873)
Transcript
STATEMENT BY RELEASED PRISONERS
News has reached the offices of the W.S.P.U. that Mrs Pankhurst, who has been hunger-striking ever since she entered Holloway on Thursday, April 3 is in a state of collapse. There has been no attempt to feed her by force.
During the week four Suffragettes have been released from Holloway- Miss Olive Wharry, Miss Gibb, Mrs. Branson, and Miss Zelie Emerson- all on account of serious ill-health. Miss Wharry has been secretly hunger striking for 31 days, and is in a state of terrible emaciation [very underweight] and Miss Emerson, after five weeks' forcible feeding, was so dangerously ill that she was taken away from the prison in an ambulance.
Rumours of a hunger-strike that seems as if it were more or less general have leaked out from Holloway. Indignation and passionate protest are the order of the day inside prison as well as out.
Return to Cats and mice