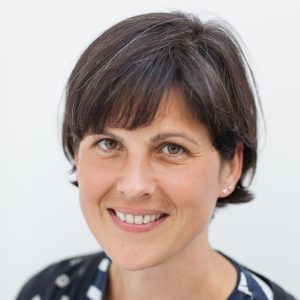 Position: Head of Conservation and Treatment Development
Specialism: Book conservation, Stationery bindings, Value and significance assessment

sonja.schwoll@nationalarchives.gov.uk
After two years as Senior Conservation Manager at The National Archives, focusing on high profile documents and conservation challenges, since November 2018, Sonja Schwoll ACR has been Head of Conservation and Treatment Development leading Treatment, Digitisation and Engagement in Collection Care, constantly benchmarking conservation practice against international standards and best practice.
Previously she was Subject Leader for the Conservation of Books and Library Materials Programme at West Dean College and Associate Lecturer on the MA Conservation programme at Camberwell College of the Arts. For many years she ran a London-based book conservation studio for libraries, archives and museums as well as for private clients.
In 2000, Sonja gained a Magister Artium in Art History and History from the Freie Universitaet Berlin with a thesis about Northern European illuminated manuscripts from around 1500. In 2002, she successfully completed the Master Conservation Programme at Camberwell College of Arts, working on the conservation of a famous incunabulum, the Nuremberg Chronicle.
Sonja supports professional conservation bodies as a board member, organiser of workshops and conferences and regular speaker at events. She is currently a member of the Institute of Conservation UK (Icon), the American Institute of Conservation (AIC) and the International Association of Book and Paper Conservators (IADA).
As an independent book conservator, Sonja has supported grant applications and worked on funded projects for Magdalen College Oxford, Royal College of Music and London Metropolitan Archives.