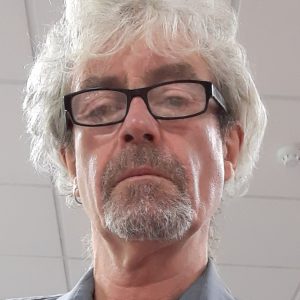 Position: Records Advisor/Volunteer Supervisor - Early Modern Team
Specialism: Jacobites 1688-1759, North American colonial history, The Civil War and Interregnum

ralph.thompson@nationalarchives.gov.uk
Ralph is an early modern historian holding a BA (Hons) in Modern History and Renaissance Studies (Kingston University), and has completed an MA dissertation in 'Early Modern European Societies' at Birkbeck University (London), which focused on English foreign policy in the Baltic during the 1650s.  His research interests have also included 'Scotland and the War of the Three Kingdoms', 'Surrey and the Civil War,' and the later Stuart and early Georgian armed forces.
Having worked in the Medieval and Early Modern records team since 2012, Ralph has catalogued the SP 41 'State Papers Military', SP 42 'State Papers Naval', and the SP 55 'State Papers Scotland' for the 2015 Jacobite anniversary project.
Project managing the volunteering cataloguing of the PRO 30/55 American Revolutionary War 'Carleton Papers'; Ralph has recently managed the cataloguing of both the SP 35 and SP 36 Hanoverian 'State Papers Domestic', of George I and George II.
Ralph is researching the reign of William and Mary (1688-1702) for his current State Papers cataloguing project, which includes in-letters and papers assembled by the secretaries of state relating to the 1689 Bill of Rights, the Jacobite War in Ireland, trade and commerce, the diplomatic negotiations leading up to the 1697 Treaty of Ryswick, and the 1701 Act of Settlement for example.
Having written numerous blog posts (which include: '1618 and the Great Confessional War', 'The death of Queen Anne', and '1717 and the invasion that never was'). Ralph has given talks at The National Archives and presented external papers (at both the Institute of Historical Research, and for local history societies).