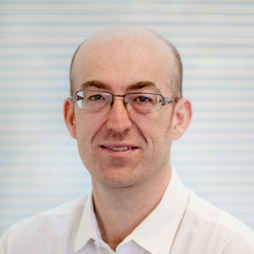 Position: Principal Record Specialist
Specialism: Medieval, Seals

paul.dryburgh@nationalarchives.gov.uk
Paul is an archivist and historian who specialises in government and society in the British Isles in the 13th and 14th centuries.
After completing his doctorate at the University of Bristol, Paul worked for a decade on academic research projects, which included the creation of a handbook for sources relating to medieval Ireland at The National Archives and an online and in-print edition of the Fine Rolls of King Henry III (1216-72).
Prior to joining The National Archives as a Medieval Record Specialist in 2014, Paul worked as an access archivist at the Borthwick Institute, University of York.
Paul's current research interests include ecclesiastical records, medieval Ireland, and the materiality of collections, particularly seals. He also has a keen interest in the training of linguistic and palaeographic skills needed to access medieval records.
Paul is currently Co-Investigator on an Arts and Humanities Research Council funded project, 'The Northern Way', which aims to explore and reveal the role of the Archbishops of York from 1304-1405. Paul is also Co-Investigator of the Medieval Exchequer 'Gold Seam' on the Beyond 2022: Ireland's Virtual Record Treasury project, funded by the Irish Government.
Paul's work has involved considerable engagement with digital humanities and the creation of large datasets with potential for linking data, and he is keen to explore future opportunities in this field.
Paul is Joint General Editor of the Pipe Roll Society, Honorary Secretary of the Lincoln Record Society, and President of the Mortimer History Society. He is also a member of the AHRC peer review college.