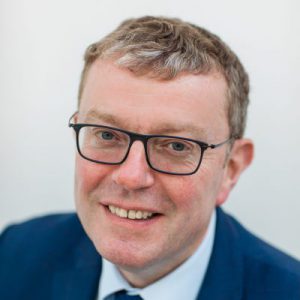 Position: Principal Records Specialist, Contemporary
Specialism: Government history, Prime Ministers

mark.dunton@nationalarchives.gov.uk
Mark joined The National Archives in 1983 and has an in-depth knowledge and experience of researching public records, specialising in post-1945 Britain. He has given a range of public talks, many of which are available to download as podcasts, and has been a key media spokesperson on the annual release of government files since 2006.
Mark has a BA in History from Exeter University, an MA in Archives and Records Management from University College London and an MA in War Studies from King's College London. His research interests include post-1945 British political, social and economic history, British Prime Ministers of the 20th Century and the Cold War. His areas of expertise include The Heath Government (1970–1974) and The Thatcher Governments (1979–1990).
He is particularly fascinated by 'marginalia' (handwritten comments) in the Prime Minister's Office records. Although not a trained economic historian, he has an interest in economic history and knowledge of 20th Century Treasury records.
Mark is currently the key researcher and advisor on The National Archives' cold war exhibition season.