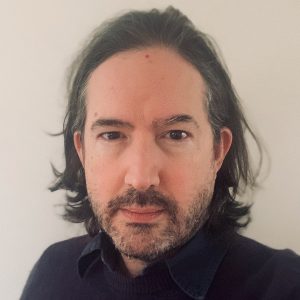 Position: Head of Emerging Technologies Research
Specialism: Data infrastructure and tools, Human–computer interaction (HCI)

john.moore@nationalarchives.gov.uk
John has worked as a senior lecturer in computing for seven years and as a research engineer/associate on projects including electric vehicle mobility, energy consumption in smart cities, and a home-hub product designed for data privacy.
More recently he managed the development and governance of enterprise APIs within the Information Services Division at UCL.
John's research interests are broadly focused around human-computer interaction (HCI) and more specifically how technology and culture can be combined to build systems capable of automating how we work with complex data.
John is a Senior Fellow of the Higher Education Academy and an Associate member of the Free Software Foundation.