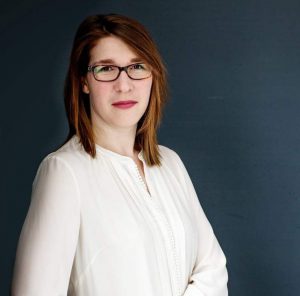 Position: Family and Local History Engagement Lead
Specialism: 20th-century social welfare, Family history, History of childhood, History of nursing, Local history

jessamy.carlson@nationalarchives.gov.uk
Jessamy leads the Community & Transport team in the Collections Expertise & Engagement department at The National Archives. She is currently working on the re-cataloguing of WO 399, the records of pre-1939 military nurses, and on the history of the Home Office Research Unit, alongside other projects. Recently, she lead public engagement for the release of the 1921 Census in 2022. Previously she developed public engagement partnerships in the Events & Exhibitions team, notably running the First World War 100 programme between 2015 and 2018, and worked on the 20-Year Rule Project in Archive Sector Development. She has worked at The National Archives since 2008.
Jessamy has a degree in Medieval Studies from Birmingham, and a Masters degree in Archive Administration from the University of Wales (Aberystwyth). She was awarded a Clore Fellowship in 2010, and is a Registered Member of the Archives & Records Association. She has been a fellow of the Royal Society of Arts since 2011. She recently completed her PhD in Sociology at the University of Essex, titled 'Girls will be girls – Approved Schools in England, 1933-1973'. She is Associate Staff at the Centre for Archival and Information Studies at the University of Dundee, and advises a number of academic projects including the ICeM 1921 project at the University of Cambridge.
Jessamy is interested in 20th-century British social welfare history, especially in the juvenile courts and the associated systems and institutions. She also works extensively on family and local history, and welcomes enquiries from anyone working on key sources for these areas of research. She has previously worked on a number of projects at The National Archives relating to legal records, from the late 18th century onwards.