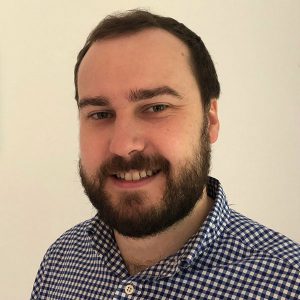 Position: Head of Military Records
Specialism: British society during the First and Second World Wars, History of the British Army, Modern Irish history, Propaganda in the 20th century

william.butler@nationalarchives.gov.uk
Will Butler has worked at The National Archives since the Spring of 2020, and specialises in records relating to the British Army, Royal Navy and Royal Air Force from the late 18th century to the present day.
Will holds an MA in 'War, Propaganda and Society' which he completed in 2010, and a PhD which he completed in 2013, both undertaken at the University of Kent. His research focuses on Irish soldiers in the British Army, particularly from the middle of the 19th century onwards, the 'amateur military tradition', as well as the role of the British Army during both World Wars.
Before joining The National Archives, Will was an Associate Lecturer, Outreach Officer and Humanities Subject Specialist at the University of Kent. He also ran a First World War Centenary Project from 2015 until 2020, working with school and university students in the local community and with external partners for the university.
He is a Fellow of the Royal Historical Society, an Honorary Research Fellow at the University of Kent, sits on the Council of the Army Records Society and is a Managing Editor of the British Journal for Military History.
Will welcomes enquiries from anyone wishing to use The National Archives collections relating to the British armed forces in their research.