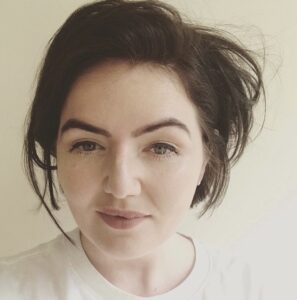 Position: Principal Researcher Northern Ireland Records
Specialism: History of Northern Ireland and the province of Ulster, Social and Dress history of modern Ireland (19th and 20th centuries)

eliza.mckee@nationalarchives.gov.uk
Eliza McKee is a social historian of dress, consumption and material culture in 19th- and 20th-century Ireland. She is particularly interested in the clothing of the lower classes, the material culture of poverty, histories of 'everyday' life, folklore and vernacular culture.
Before joining The National Archives in 2022, Eliza completed her PhD at Queen's University Belfast (QUB). At QUB, she taught modules on the social, cultural and political history of 19th- and 20th-century Ireland. Eliza also holds an MA in Archives and Records Management from the University of Liverpool, an MA in Irish History and a BA in Modern History, both undertaken at QUB.
In 2022, Eliza was awarded the William James McHenry Award in Historical and Decorative Arts to support her new research project, 'A visual and material history of shawls in Ireland'. Eliza has previously been awarded prizes and funding for her research by the Economic and Social History Society of Ireland, the Arts and Humanities Research Council, the Women's History Network, and The Irish Congress of Trade Unions.
At The National Archives, Eliza is focusing on research into records relating to Northern Ireland and modern Ireland.