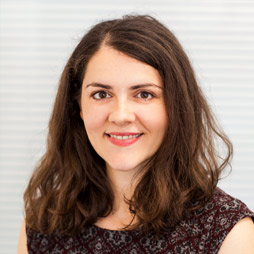 Position: Head of Digital Research Programmes
Specialism: Digital cultural heritage, Digital research

eirini.goudarouli@nationalarchives.gov.uk
Eirini is a member of the Research Team at The National Archives. Her current research interests focus on digital research in cultural heritage. She is particularly interested in bringing together methods and theories from a range of disciplines that could essentially contribute to the rethinking of digital, archival and collection-based research.
Eirini has extensive experience working on interdisciplinary research projects across the Cultural Heritage and Higher Education sectors. In 2015 she received a doctorate in History of Science from the University of Athens, and she has been a visiting scholar at the University of Cambridge and the University of Helsinki.
Before joining The National Archives, she was a researcher at the University of Warwick and an Associate Research Fellow at Birkbeck, London. In previous years, she spent more than five years working with the University collections belonging to the Historical Archive and the Lab for the Electronic Processing of historical archives at the University of Athens.
Eirini is also a Research Fellow at the Research Centre for the Humanities, Greece, a member of the Digital Committee at the Royal Historical Society, a member of 'Humanities and Data Science' special interest group at the Alan Turing Institute, and a board member of the Advanced Information Collaboratory, an international network with partners from leading academic and cultural institutions spanning five continents.