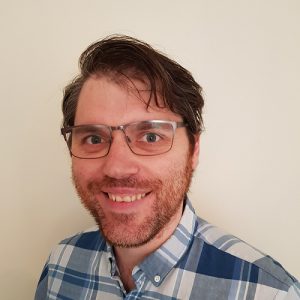 Position: Legal Records Specialist (Early Modern)
Specialism: Early Modern, Early Modern litigation, Late Medieval, Legal collections (Common Law & Equity), Legal education

daniel.gosling@nationalarchives.gov.uk
Dan Gosling has worked at The National Archives since 2018, specialising in the records of the late medieval and early modern central law courts and the early modern legal profession.
Dan holds a PhD from the University of Leeds, which he completed in 2016. His thesis examined the use and interpretation of the Statute of Praemunire in the late medieval and early modern periods, drawing principally from common law records held at The National Archives and printed law reports. Before joining The National Archives, Dan worked as Archives Assistant at The Honourable Society of Gray's Inn, working with early modern legal collections relating to legal education.
At The National Archives, Dan has contributed to several cataloguing projects, augmenting the catalogue data for several early modern legal series, and increasing accessibility for researchers wanting to use these records.
Dan was previously Chair of History Lab, the national network for postgraduate students in history and related disciplines, based at the Institute of Historical Research in London. He currently sits on the council of the British Record Society, and is a member of the Royal Historical Society and Selden Society.
Dan's recent research includes analysing the legal records relating to the Bear Garden in Elizabethan and Jacobean Southwark, the court of Star Chamber, the inns of court regicides, and writ development in the late medieval period. He is co-supervisor of the AHRC Collaborative Doctoral Partnership 'Prosecuting Piracy in Peacetime: Crime, Empire, and the High Court of Admiralty, 1607-1618' (The National Archives & University of Reading; 2020-), working with Jacobean High Court of Admiralty Depositions.
He welcomes enquiries from anyone wishing to use The National Archives' legal collections in their research.