Opera songs performed for the first time in 200 years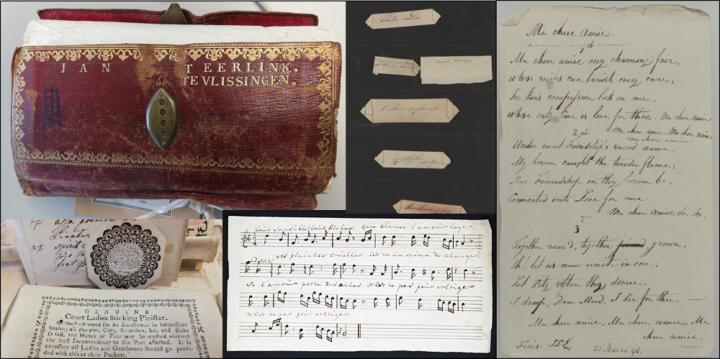 A selection of opera songs, some of which have not been heard in over 200 years, will be performed in a live concert at The National Archives on 16 March.
The collection of songs, or arias, were found in the personal archive of Jan Bekker Teerlink, a Dutch merchant who was working on board Prussian ship, the Henriette, when it was captured by the British in 1803. The records now form part of our Prize Papers collection, along with other documents taken from captured ships between 1652 and 1817.
Teerlink's extensive personal collection of letters, poems, music, textile samples and seeds provide a fascinating insight into contemporary culture in the period following the French Revolution. His collection of 27 arias offer us the unique opportunity to experience music from the 17th and 18th centuries, some of which have not been heard in modern times.
Natalie Brown, Head of Audiences – Collection Care at The National Archives, said: 'This project is a unique opportunity to develop our understanding of popular music in the late 18th century, as the selection is un-curated by modern scholars. While some of the works are by well-known composers, we know that one aria from 1787 has never been recorded. This is an exciting example of how archival research and performance allows us to rediscover historic music for modern audiences and preserve intangible heritage.'
Pedro Maximo Rocha, Senior Conservation Scientist at The National Archives is working with Opera singer and Classical Music Researcher, Calebe Barros, to reconstruct the songs in instances where the lyrics or notations were missing. Through this collaboration, they have developed important methods for the preservation and documentation of this extraordinary collection.
Hosted at our site in Kew from 6:00pm until 8:30pm on 16 March, the evening will also feature talks from musicology experts and a document display of original sheet music and poems.
Sign up for the event here.
To find out more about the Prize Papers, you can find a selection of our blogs here and visit the project homepage.
For press enquiries, please contact press@nationalarchives.gov.uk.
Tags: heritage science, music, Prize Papers