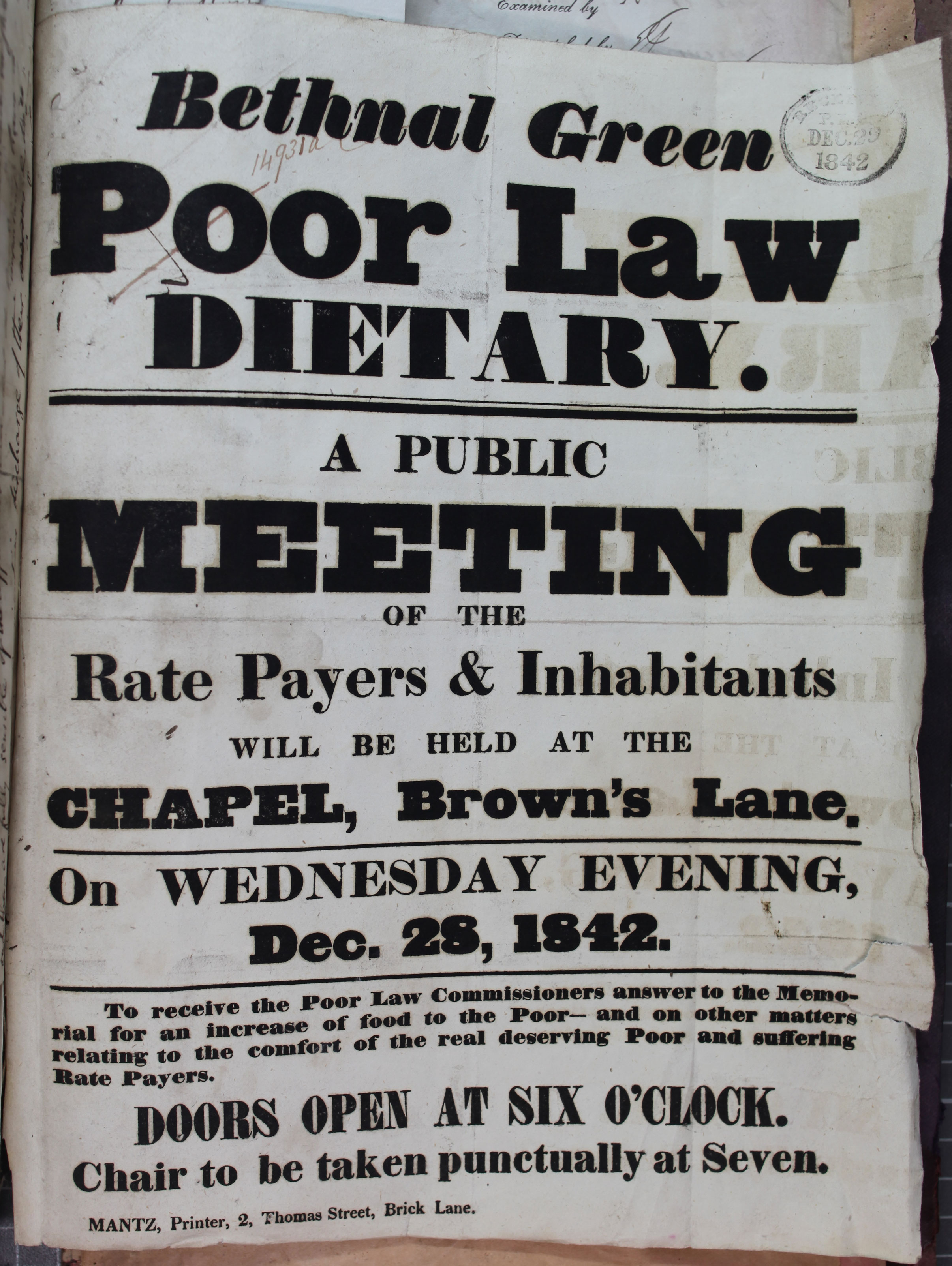 Poster about a public meeting to discuss the dietary for Bethnal Green Workhouse, 28th December 1842, Catalogue ref: MH 12/ 6843
Transcript
Bethnal Green Poor Law Dietary.
A public meeting of the rate payers & inhabitants will be held at the chapel, Brown's Lane.
On Wednesday Evening, Dec. 28, 1842
To receive the Poor Law Commissioners answer to the Memorial for an increase of food to the Poor – and on other matters relating to the comfort of the real deserving Poor and suffering Rate Payers.
Doors open at six o'clock.
Chair to be taken punctually at Seven.
Return to Workhouse Voices