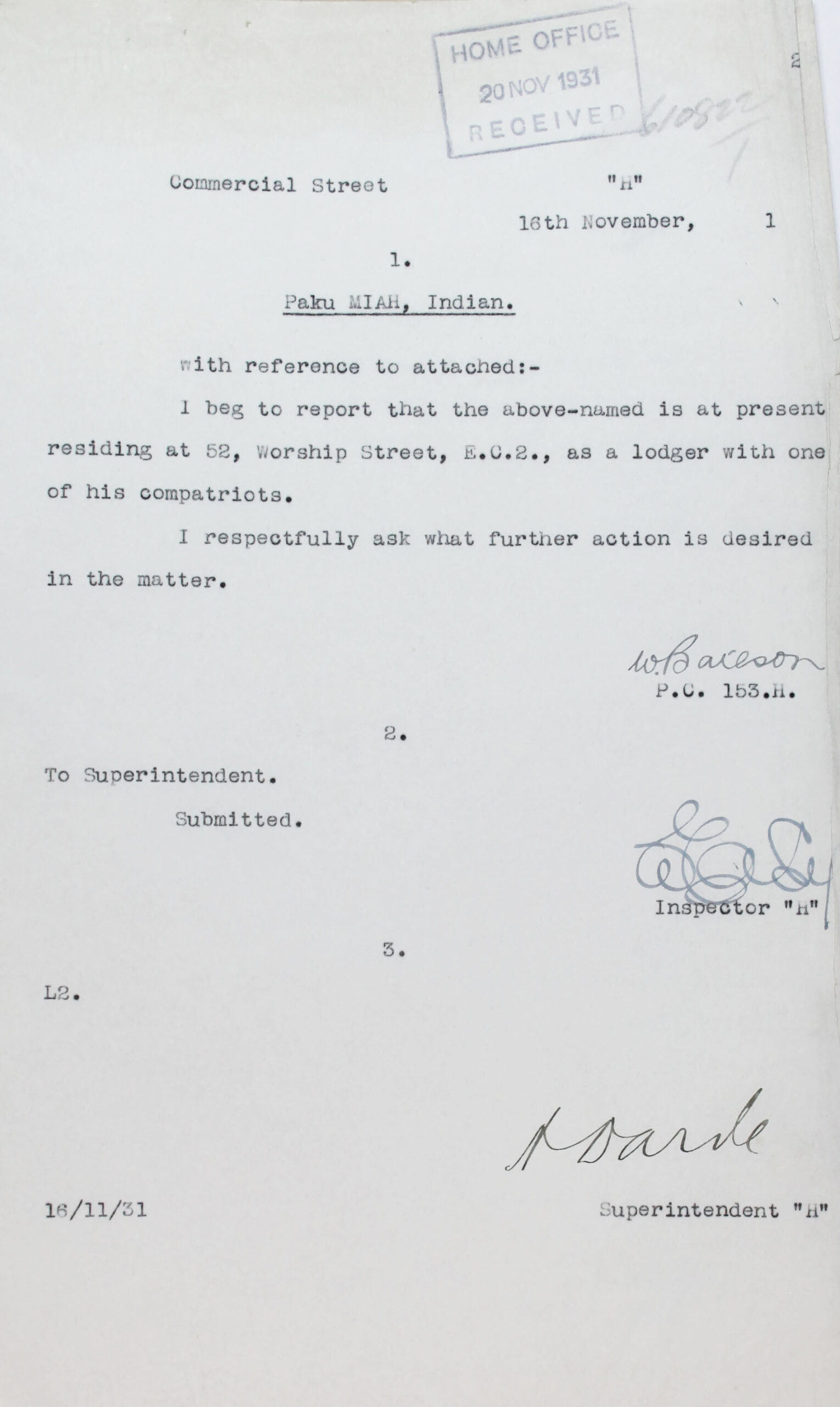 Document (a) about seafarer Paku Miah.
NATIONALITY AND NATURALISATION (including Certificates of British Origin): Special Certificates of Nationality (Coloured Seamen): Paku Miah. 1931-1932. Catalogue ref: HO 45/14874.
Who produced this document? (Look at the signatures for a clue)
Who was it sent to?
What do we learn about Paku?
Why was this document made?
Transcript
HOME OFFICE
29 NOV 1931
RECEIVED
Commercial Street "H"
16th November, 1
1.
413/1/38. Paku MIAH, Indian
with reference to attached:-
I beg to report that the above-named is at present residing at 52, Worship Street, E.C.2, as a lodger with one of his compatriots.
I respectfully ask what further action is desired in the matter.
W Bateson
P.C 183.H
2.
To Superintendent.
Submitted.
Inspector "H"
3.
L2
16/11/31
Superintendent "H"
Return to Seafarers' Stories