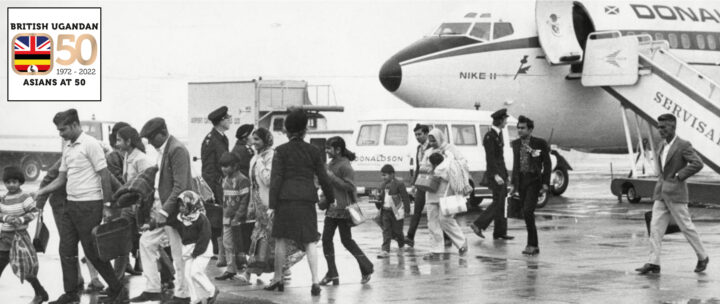 Photo credit: National Education Network (NEN)
On the 4 August 1972, Ugandan President Idi Amin ordered the expulsion of all Asians from Uganda.  Just over 28,000 men, women and children came to the UK, making them one of the largest groups of displaced people to enter the country.
50 years later, The National Archives worked with partners British Ugandan Asians at 50 to host a commemorative panel debate headed by leading British Ugandan Asians from the fields of media, medicine, politics and business.
The discussions, as well as a selection of documents, a children's storytelling activity and links to further information can be viewed below.
Watch the panel event
Babita Sharma chairs discussions about the events of 1972 and the ongoing impact of the expulsion with Sukhpal Singh Ahluwalia, Lord Jitesh Gadhia, Dr Shezan Muhammedi, Dr Maya Parmar, Professor Akbar Vohra. Includes contributions from Dr Mohamed Keshavjee and Charles Powell.
Details of the panellists can be found by clicking on this link. This website will open in a new window.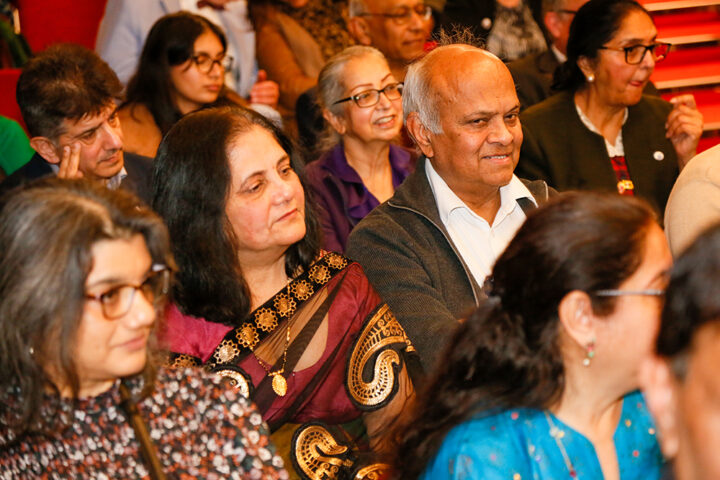 Photos: courtesy of BUA50: Paresh Solanki/Lucy Vickers
View the documents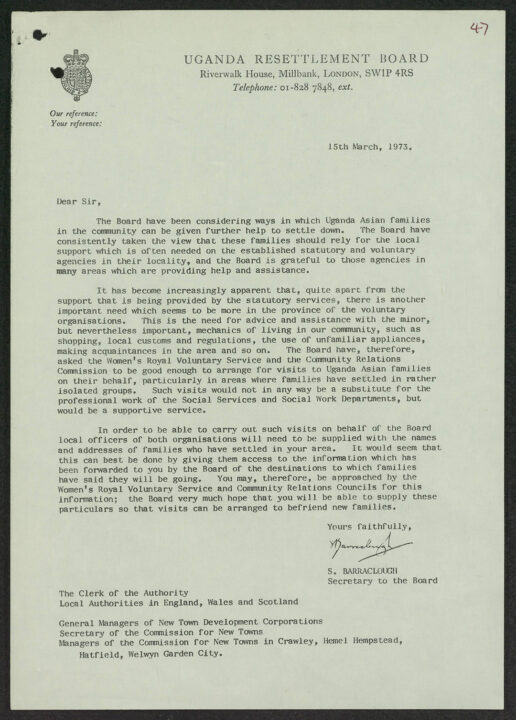 A letter, dated 15th March 1973, from the Uganda Resettlement Board requesting addresses for Ugandan Asian families so that 'life skills' visits could be arranged by local voluntary groups.  (T353/63)
View a selection of documents about the expulsion by clicking on this link. This website will open in a new window.
Listen to the oral histories
Listen to the real stories of displacement and arrival first hand by clicking on this link. This website will open in a new window.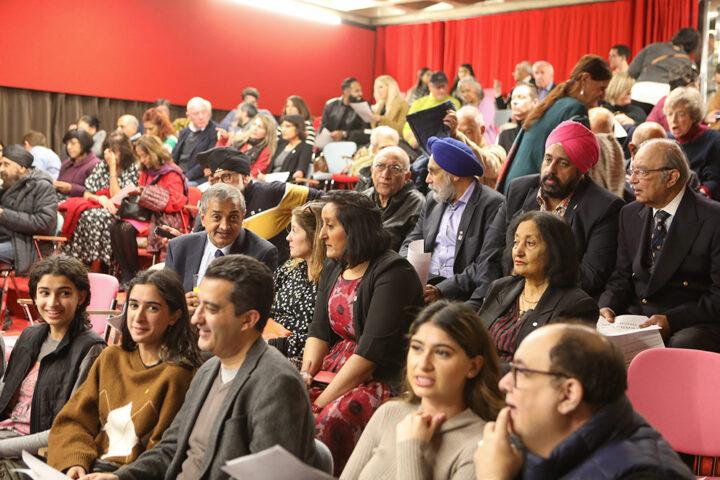 Watch 'The Yellow Bicycle'
The National Archives' Time Travel Club for families created a special video called 'The Yellow Bicycle'. Watch Chandrika Joshi as she narrates a story about what it was like to live through this time.
Further links
These websites will open in a new window.
Watch the panel discussion from Leicester Curve
Ugandan Asians 40 years on at The National Archives
Carlton University Canada
Navrang Arts
ITREB Heritage Series: Ugandan Expulsion