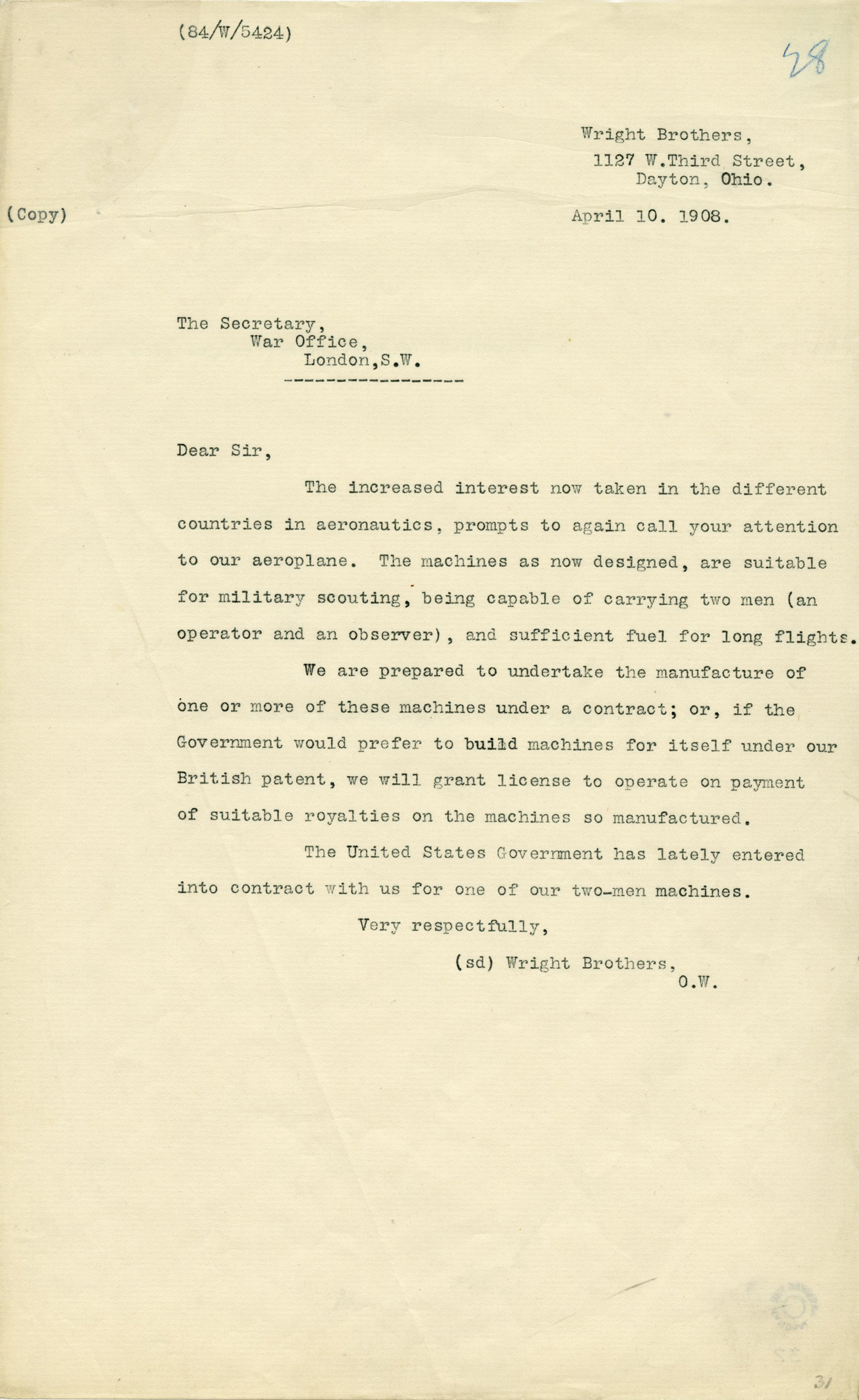 Letter dated 10 April 1908 from the American Wright brothers to the UK War Office about a possible contract to build their two-man aeroplanes (Catalogue ref: AIR 1/728/176/3/33)
Transcript
(Copy)
Wright Brothers
1127 W. Third Street,
Dayton, Ohio
The Secretary
War Office
London, S.W.
April 10, 1908.
Dear Sir,
The increased interest now taken in the different countries in aeronautics, prompts to again call your attention to our aeroplane. The machines as now designed, are suitable for military scouting, being capable of carrying two men (an operator and an observer) and sufficient fuel for long flights.
We are prepared to undertake the manufacture of one or more of these machines under a contract; or, if the Government would prefer to build machines for itself under our British patent, we will grant license to operate on payment of suitable royalties on the machines so manufactured.
The United States Government has lately entered into contract with us for one of our two-men machines.
Very respectfully,
(sd) Wright Brothers
O.W.
Return to Significant Events