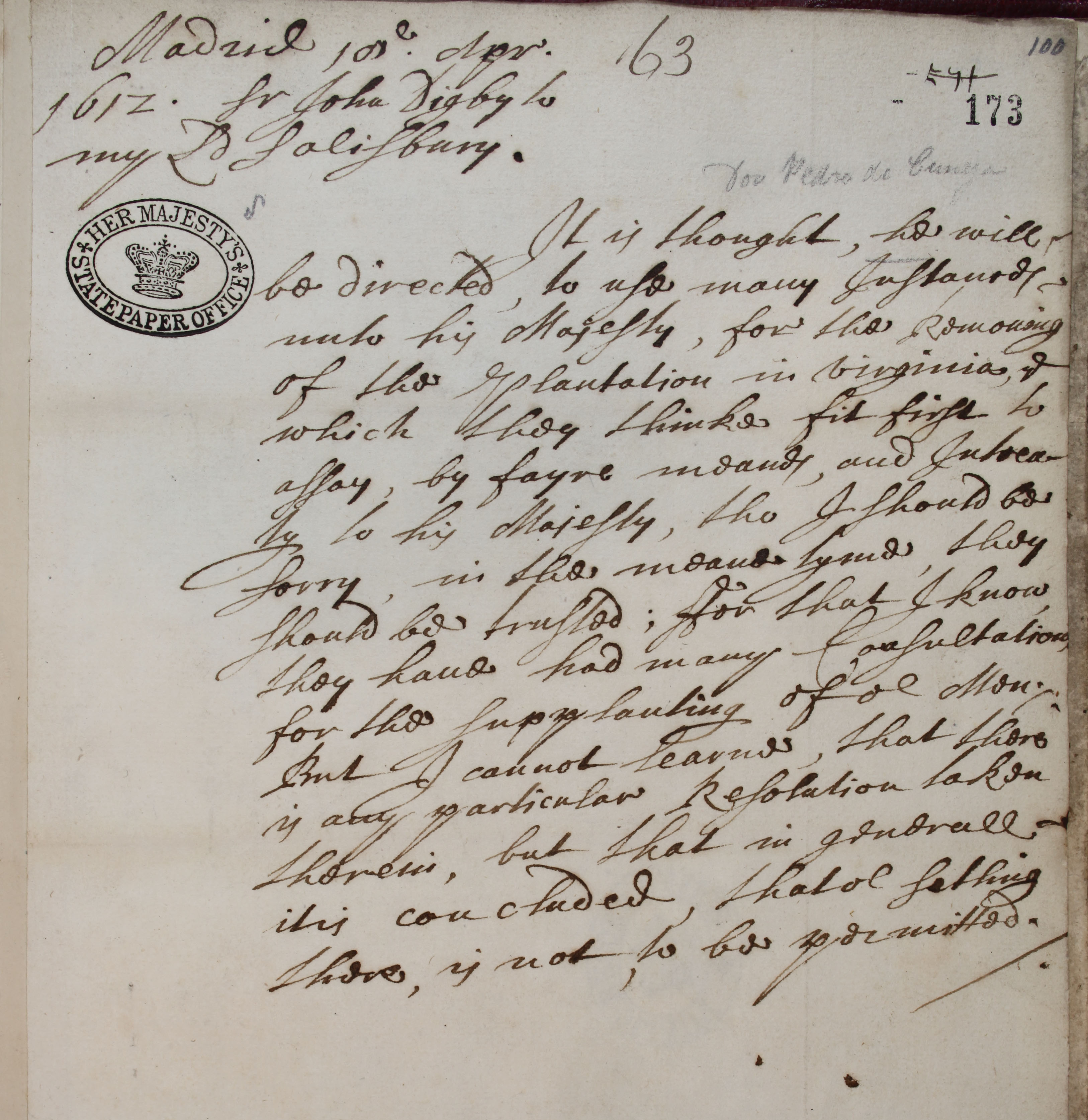 Letter from Sir John Digby to Lord Salisbury about Virginia (Jamestown), 18 April 1612, (catalogue ref:  SP 14/68 f. 173).
This shows resistance to Jamestown in Virginia, named after King James I, England's first settlement in North America. It was founded in 1607 with the hope of discovering a northwest passage to the Orient and spreading the Anglican faith.
Transcript
Madrid 18 April, 1612 Sir John Digby to my Lord Salisbury,
It is thought, he will be directed, to use many instances [reasons] unto his Majesty, for the removing of the plantation in Virginia, & which they think fit first to assure by fair means and entreaty [request] to his Majesty, though I should be sorry in the meantime they should be trusted. For that I know they have had many consultations for the supplanting of our men, but I cannot learn that there is any particular resolution taken therein but that in general it is concluded that our settling there is not to be permitted.
Return to James I