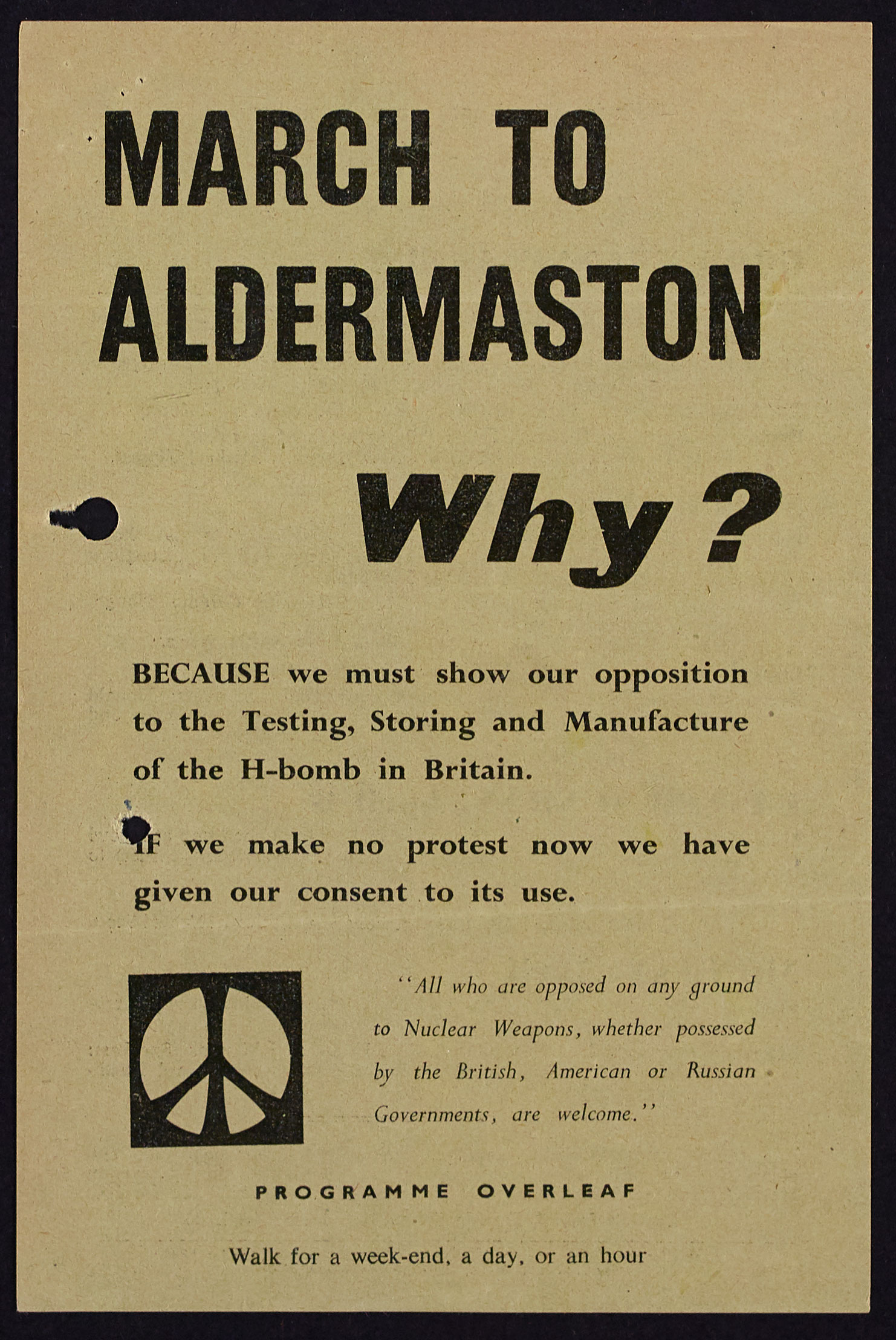 Leaflet from the Campaign Against Nuclear Disarmament (CND) which advocated unilateral disarmament about a planned march to Aldermaston in 1958. (Catalogue ref: HO 325/149)
The Atomic Weapons Research Establishment was set up in April 1950 at former RAF Aldermaston airfield in Berkshire.
Transcript
MARCH TO ALDERMASTON
WHY?
BECAUSE we must show our opposition to the Testing, Storing and Manufacture of the H-Bomb in Britain.
If we make no protest now we have given our consent to its use.
"All who are opposed on any ground to Nuclear Weapons, whether possessed by the British, American or Russian Governments, are welcome."
PROGRAMME OVERLEAF
Walk for a week-end, a day, or an hour
Return to Cold War on File