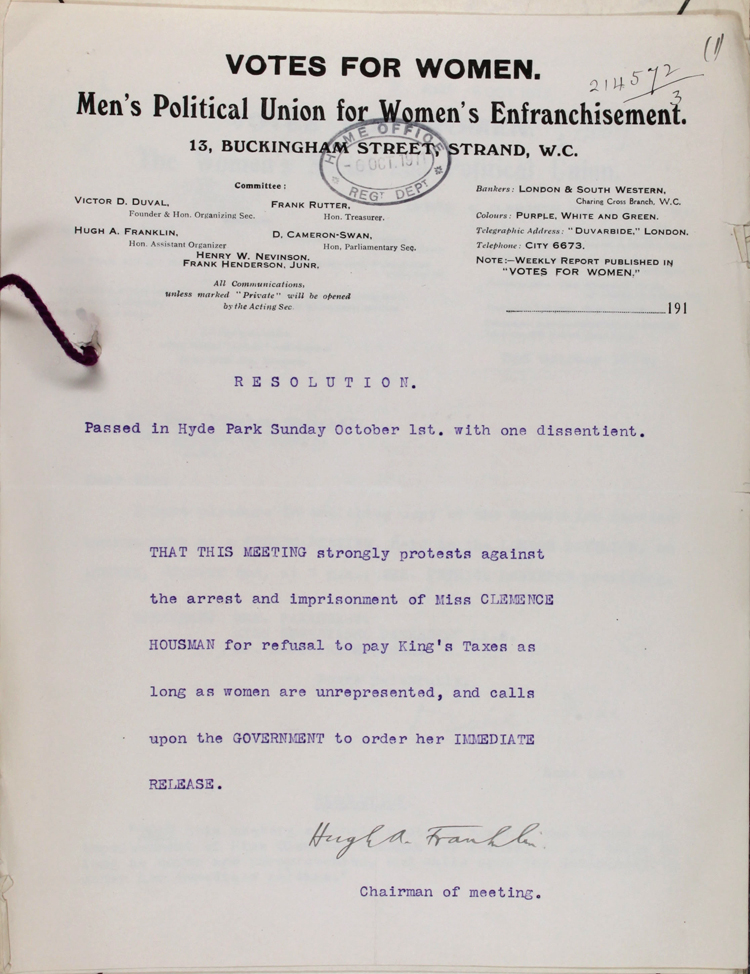 Protest letter to the Home Office from the Men's Political Union for Women's Enfranchisement, 1 October 1911 (HO 144/1169/214572)
Transcript
Votes for Women
Men's Political Union for Women's Enfranchisement.
13 Buckingham Street, Strand, W.C
…
R E S O L U T I O N
Passed in Hyde Park Sunday October 1st. with one dissentient [vote against].
THAT THIS MEETING strongly protests against the arrest and imprisonment of Miss CLEMENCE HOUSMAN for refusal to pay King's Taxes as long as women are unrepresented, and calls upon the Government to order her IMMEDIATE RELEASE.
Hugh. A. Franklin
Chairman of meeting
Return to Cats and mice