New web portal gives easier access to Northern Ireland files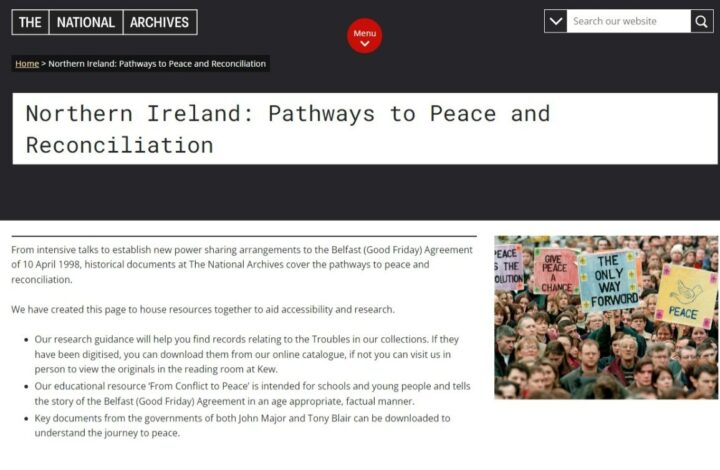 The National Archives has today launched of a new web portal bringing together in one place government files which are focused on the situation in Northern Ireland from 1994 up to and including the signing of the Belfast (Good Friday) Agreement in 1998.
This is the first phase of a digitisation project to make Troubles-related records held at The National Archives (TNA) more readily available to all, virtually and free of charge.
It coincides with a visit Northern Ireland Secretary of State, Chris Heaton-Harris MP made to the Imperial War Museum to see the recently opened 'Northern Ireland: Living with the Troubles' exhibition.
Commenting on the digitisation project, Mr Heaton-Harris added: "I welcome the launch of this online initiative which demonstrates the Government's commitment to making accessible as much information as possible about an important period of Northern Ireland's complex history. By encouraging reflection and consideration of our Troubled past, we can hopefully recognise the progress made since the signing of the Belfast (Good Friday) Agreement and towards a shared and more prosperous future."
You can visit the portal by following this link
Tags: Belfast Good Friday Agreement, Northern Ireland, Northern Ireland Secretary of State