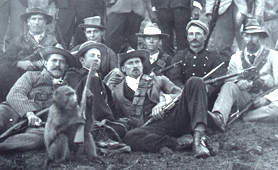 This is a brief guide to researching British government and military records of the Second Boer War. Boer War records are wide-ranging and fragmented. This guide will help you gain a general overview of the main sources of the information that exists, and where to find it. This guide is for people interested in the subject of the Boer War as opposed to those interested in finding a specific person who fought in the conflict.

What records can I see online?

There are no significant collections of records on the subject of the Boer War online.
What records can I find at The National Archives at Kew?
What records can I find in other archives and organisations?

Records held elsewhere

Search our catalogue and refine your results using the filters.
What other resources will help me find information?
The National Archives is not responsible for the content of external websites.