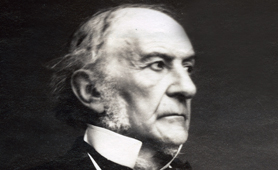 This is a brief guide to help you find records of 19th century political history. The National Archives holds many records for this period, including the correspondence and minutes of the major departments, such as the Home Office, the Foreign Office, and the Treasury. We also hold the papers of some prominent politicians. Collections of papers are also held by other archives.
What records can I see online?

House of Commons parliamentary papers (1715-present)

Search Parliamentary papers (institutional subscription required) for digitised copies of official papers published by the House of Commons and House of Lords.


The Gazette (1665-present)

Search the London Gazette, on The Gazette website, by date or keyword for official news from home and abroad.

What records can I find at The National Archives at Kew?
What records can I find in other archives and organisations?

Records held in archives in the United Kingdom and abroad

Our catalogue has details of collections held by over 2,500 archives. Search for key political figures in our catalogue and click on the 'record creators' tab to find where records are held.
What other resources will help me find information?
The National Archives is not responsible for the content of external websites.