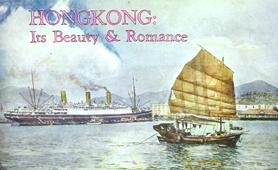 This is a brief guide to help you with your research into British colonies and dependencies. A number of government departments have had responsibility for colonies and dependencies at different times. Their individual filing systems can make it complicated to identify the records you want. This guide will help you to find some of the key records held at The National Archives.
What do I need to know before I start?

Try to find out:

when the country was a British colony or dependency
if the country has been known by any other name
What records can I see online?

Cabinet papers (1916-1978)

Search and download British Cabinet papers relating to specific colonies and dependencies.

Colonial state papers (1574-1737)

Search and download records from Colonial state papers (institutional subscription required). This is a collection of thousands of scanned documents and bibliographic records relating to English activities in the American, Canadian, and West Indian colonies between the 16th and 18th centuries.
What records can I find at The National Archives at Kew?
What records can I find in other archives and organisations?

Records relating to India

Visit the British Library website to find out about their holdings of British government records relating to India and to territories administered from India, as well as records of the East India Company.
What other resources will help me find information?

Books

Search The National Archives' bookshop to see whether any of the publications below may be available to buy. Alternatively, search The National Archives' Library to see what is available to consult at Kew.

Administering the Empire, 1801-1968: A guide to the records of the Colonial Office in The National Archives of the UK by Mandy Banton (Institute of Historical Research/The National Archives, 2008)
The National Archives is not responsible for the content of external websites.