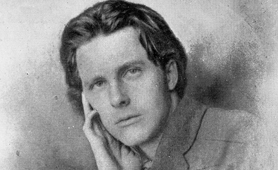 This is a brief guide to researching records of men in the Royal Naval Division. Royal Naval Division records are informative and relatively easy to find as the key records are available online.
This guide will help you to find out if the information you are looking for exists and, if it does, where to find it or more information about it.
What do I need to know before I start?

Try to find out:

the name and rank of the person
the dates of service
What records can I see online?
What records can I find at The National Archives at Kew?

War diaries and operational orders (1860-1937)

Read Royal Naval Division war diaries and operational orders in WO 95/4290-1 and ADM 137/3063-3088d.

Campaign and service medals (1793-1975)

Find out about campaigna military campaign, long service and good conduct medals in the Royal Navy medal roll in ADM 171. The records are usually arranged by battle, ship, rank and then by name and do not usually contain biographical information.
What records can I find in other archives and organisations?

Record cards at the Fleet Air Arm Museum

Contact the Fleet Air Arm Museum who hold Royal Naval Division record cards for the Divisional Engineers, Divisional Train, RM Medical Unit and Ordnance Company.

Records held elsewhere

Search our catalogue and refine your results using the filters.
What other resources will help me find information?
The National Archives is not responsible for the content of external websites.