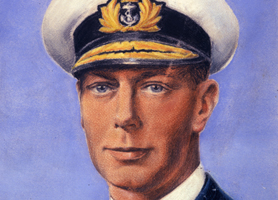 This is a brief guide to help you with your research into Royal Marines officersofficer - a senior member of staff in the armed forces. Royal Marines records are kept in different places depending on when the Marine served. This guide will help you to find out if the information you are looking for exists, and if it does where to find it.
What do I need to know before I start?
What records can I see online?
What records can I find at The National Archives at Kew?

The Seniority List of Officers of the Royal Marines (1757 to 1886)

Trace officers in both ADM 118/230-336 (1757 to 1850, indexed from 1770), and in ADM 192/1-44 (1760 to 1886).

Registers, Returns and Certificates (1673-1960)

Search within ADM 6 to find

Commissions and Appointments Registers (c1679-c1855)

Search SP 44/164-196, a complete run of Royal Warrants for Commissions, for 1664-1782. From 1782, search series HO 51.
What records can I find in other archives and organisations?
What other resources will help me find information?

Printed Army Lists (from 1740) and Navy Lists

Trace outlines of officers' careers from the information given about Marines officers on full-pay and half-pay in the printed Army List from 1740 onwards.

Consult published Navy Lists, or the earlier Steele's Navy List, to get an outline of an officer's career from 1782 to date.

Books

Use our library catalogue to find a recommended book list.

The books are all available in The National Archives' reference library. You may also be able to find them in a local library. You can buy from a wide range of history titles in our bookshop.

Websites

Browse the collection of research documents which are available to download from the Royal Marines Museum website.

Find an officer in the lists of commissions, promotions and resignation in the London Gazette on The Gazette website.
The National Archives is not responsible for the content of external websites.