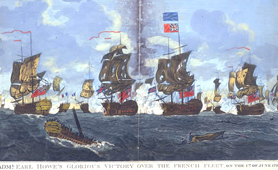 This is a brief guide to researching Royal Naval records for a commissioned officerA person who holds their position by royal commission. Separate and senior to both warrant officers and 'ratings'.. These records are comprehensive and varied, though sometimes complicated. While many records are available at The National Archives, some service records are currently held by the Ministry of Defence.
This guide will help you to find out if the information you are looking for exists and, if it does, where to find it or more information about it.

What do I need to know before I start?

Try to find out:

the name and rank of the person
a date range to help focus the search
What records can I see online?
What records can I find at The National Archives at Kew?
What records can I find in other archives and organisations?
What other resources will help me find information?
The National Archives is not responsible for the content of external websites.