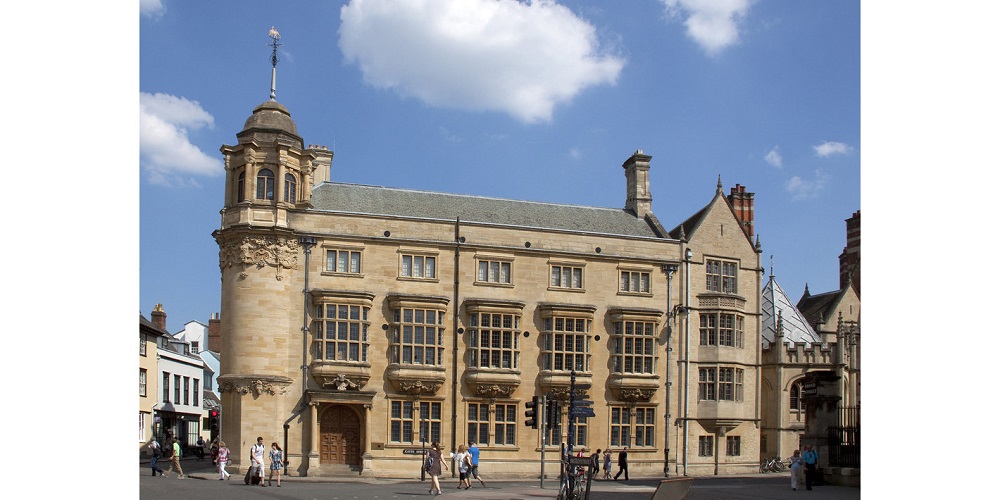 Mrs Jeannine Alton (1922-2007)
By Tim Powell
With a background in teaching undergraduate French, Jeannine Alton seems now an unlikely choice in 1973 as archivist of the newly created Contemporary Scientific Archives Centre (CSAC). This unit was established in Oxford as a processing centre to catalogue and find permanent homes for the personal archives of eminent British scientists and engineers. It was a response to a concern that the papers (as it then was) of such people were often overlooked in comparison to those of literary figures, generals, politicians and so on. There was a recognition that this was a reflection of attitudes and skillsets widely found in the archives world. Jeannine sought advice from the Historical Manuscripts Commission, the Bodleian Library and other sources to develop a unique cataloguing style suitable for the material that she and her assistants faced.
There was, from the start, disagreement with the Director of the CSAC, the eminent historian of science Professor Margaret Gowing. Professor Gowing had envisaged a unit that would produce rapid summary box lists of key material. Jeannine, however, insisted the listing would require greater depth if the resulting catalogues were to be effective tools for both researchers and, crucially, for the archivists called upon to curate the collections. The positive response to the excellent finding aids produced by Jeannine and her team was seen as a vindication of her approach.
Both Professor Gowing and Jeannine retired in 1986 and the CSAC was reconstituted as the National Cataloguing Unit for the Archives of Contemporary Scientists (NCUACS) at the University of Bath. Although the unit's work evolved in line with technology and with improving archival standards, Jeannine remained active after retirement as a volunteer cataloguer, and her continued dedication and wide range of contacts with scientists were invaluable in ensuring the NCUACS's success in the early years at Bath.
When the NCUACS closed in 2009, the distinguished archivist Michael Cook commented that 'it has played a very significant part in the development of our professional standards'. This was in no small part due to the professional approach Jeannine introduced from the start. The work she initiated helped to ensure that scientific archives began to receive some of the attention they merit.
Image credit: Photo of The Indian Institute, Catte Street, Oxford, seen from the west from Broad Street, by Toby Hisgett, licensed under a Creative Commons Attribution 2.0 Generic License
Return to Postcards from the Past