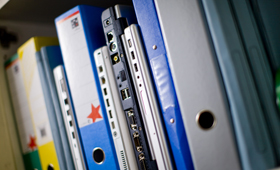 We provide services and advice to all types of archives and to all information management professionals. We also offer guidance on publishing official information, and license anyone who wants to re-use that information.
Learn more about official information and how to publish it, including Command papers and parliamentary papers.

Find guidance on how to select and transfer paper and digital records to The National Archives or a place of deposit.
Find out about independent validation of information management standards within departments.

Find out about Crown and Parliamentary copyright, what they cover and who administers each system.
Use our service to ensure government's digital information remains usable over time and through change.