Delegates
Academic users
Dr Martin Farr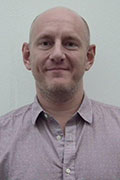 Martin is Senior Lecturer in History at Newcastle University. His teaching and supervision cover all aspects of British history since 1914; his recent publications include articles on the 1918 general election, the politics of strategic bombing between 1940-1945 and package holidays in the 1970s. He is currently working on a book entitled Margaret Thatcher's world; articles on the deaths of Hugh Gaitskell and John Smith; the film version of Oh! What a lovely war and is contributing to a textbook called Britain and the world, 1603-2015. He has worked at The National Archives - as student, temp, academic and speaker - for 20 years.
Email: martin.farr@newcastle.ac.uk
Dr Geoff Monks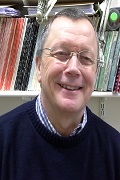 Geoff has worked extensively in business in mainly the property, hospitality and medical sectors. Formally he holds DipHSW, BA, BSc, MA and PhD, the major precipitations of which are politics, economics and management. His current interest is the analysis of market distortions in the pharmaceutical industry and upon which a major piece of research has been undertaken. His other formal interest is in the analysis of Land Management to which there is a book pending. He has worked extensively within a wide range of archives both private and national yielding wide ranging experience of the difficulties and pleasures of working with both digital and hand written materials.
Email: glm15@leicester.ac.uk
Early academic career researchers
Dr David Shiels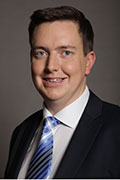 David is a College Research Associate at Wolfson College, Cambridge. He has a PhD in history from the University of Cambridge, where he also studied for his BA and MPhil. David's interests include contemporary British political history and biography, and Anglo-Irish relations in the late 20th century. At The National Archives, he researches government papers from the 1980s and is particularly interested in the latest state paper releases. David is currently working on his first book.
Email: dcs29@cam.ac.uk
County/external archives
Dr Carol Beardmore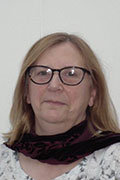 Carol's active research interests include land agents, the rural community and English local history which she studied at the University of Leicester. This necessitates spending time in external and county archives and provides an understanding of both the joys and difficulties associated with working on diverse local sources in different parts of the country. She is currently working on her first solo authored book and co-editing a book on the land agent past, present and future.
Email: cb309@leicester.ac.uk
Margaret O'Sullivan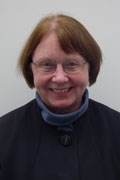 A retired County Archivist, Margaret is a member and former Chair of the British Association for Local History (BALH). She is also a member of several other groups and committees including the BALH Publications Committee, the Archives and Records Association Consultative Forum and the British Record Society. Margaret is also an active researcher, writer and speaker on local archive sources and projects.
Equality and diversity
Howard Llewellyn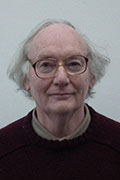 Howard has been a gay activist since the 1970s, setting up various Lesbian, Gay, Bisexual, and Transgender (LGBT) groups. He has also been a long term member of the National Union of Teachers' LGBT committee and one of the founders and former chairperson of the Wales Trades Union Congress (TUC) LGBT committee. For several years, he has been occupied with editing the series of Prerogative Court of Canterbury (PCC) wills relating to Glamorgan. He has visited The National Archives several times to make copies of these documents and to become more familiar with the various classes of PCC records.
Email: hllewellyn49@btinternet.com
Nigel Browne-Davies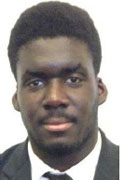 Nigel Browne-Davies is a historian specialising in the study of coastal elites in the former British West African colonies during the 19th and early 20th centuries. His articles have been published in academic journals and magazines such as the Journal of Sierra Leone Studies, Transactions of the Historical Society of Ghana, and Black History Month Magazine. Browne-Davies, a history graduate of Queen Mary University of London, is a member of the Royal Historical Society and serves on the editorial board of the Journal of Sierra Leone Studies.
Email: ndylandavies@gmail.com
Family history societies
Independent researchers
Rosemary Morgan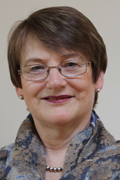 Rosemary is a professional genealogist, visiting The National Archives to conduct research for clients. She is a member both of the Association of Genealogists and Researchers in Archives (AGRA) and the Association of Professional Genealogists (APG), and maintains a twitter account which has a strong following from others within the genealogical community, both in the UK and overseas.
Jacqui Kirk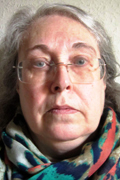 Jacqui is a professional genealogist based in Leamington Spa researching primarily family, local, military and naval history in archives in the Midlands and London. A member of the Association of Professional Genealogists she is also the founder/coordinator of the Trinity Family History Group in Leamington and an active member of a number of other family and local history groups. She volunteers in her local library as Leamington Library's Genealogy Genie one morning a month offering free family history research advice both to keep her on her toes and in touch with the problems experienced while researching online.
Email: montaguecottage@gmail.com

Map Room users
Kristina Bedford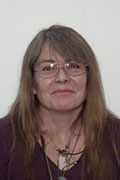 As a professional researcher and writer specialising in Medieval and Renaissance records, Kristina is a frequent visitor to The National Archives. She primarily works in the Map and Large Document Room, and uses the catalogue daily to research via its item descriptions. She is a member of the Association of Genealogists and Researchers in Archives, the Writers' Guild of Great Britain, and numerous genealogy and history societies. Kristina also has a keen interest in early English drama and theatre history.
Email: ancestraldeeds@aol.com
Dr Nell Darby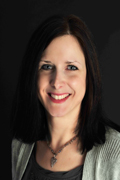 Nell is a freelance writer, specialising in history features for magazines, newspapers and websites. She has a PhD in the history of crime, and her research interests are primarily in C18th and C19th criminal and legal history, and crime reporting in the British press. She has published three history books, and is currently working on her fourth, which, of course, utilises TNA's resources.
Email: nell.darby@hotmail.com
On site personal interest

Dr Anne Samson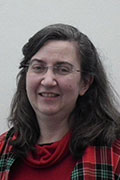 An independent historian of British-South African relations, Anne specialises in the First World War in Africa. She uses diverse archives in both the UK and South Africa, with the holdings at The National Archives forming the basis of her research since 1998. Coordinating the international online Great War in Africa Association enables an understanding of the wider challenges facing specialist researchers accessing archival holdings in another country.
Email: thesamsonsed@gmail.com
Student users

Jo Pugh
Jo is a research engineer at the University of York, studying for a doctorate in Large Scale Complex IT Systems. His research focuses on how interactive systems can better support users of archival collections. Prior to his doctorate Jo spent six years working in the Education and Outreach team at The National Archives.
Email: jjp513@york.ac.uk