You can now find the finished eBook of this project here: Writing War, Writing Peace
---
Are you interested in creative writing and history? Would you like to work with record experts and explore original documents held at The National Archives? If so, our creative writing project 'Writing War, Writing Peace' is for you.
This project runs from Monday 23 July to Friday 27 July 2018, and we have places for 14 enthusiastic young people (aged 16-19 years) to take part.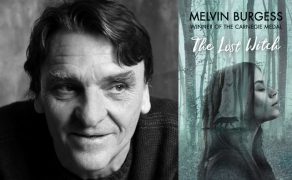 Working with award winning writer, Melvin Burgess (author of 'Junk', 'The Ghost behind the Wall', 'The Hit', and 'The Lost Witch' to be published in August 2018), you will have the opportunity to explore original documents from our collection, discovering the experiences of nurses during the First World War. These brave and extraordinary women travelled the world, bringing care and comfort to those in need at the centre of military action. They implemented their medical expertise and developed new approaches to hospital care. Now you can tell their stories.
Using their experiences as inspiration, and with Melvin's guidance, you will deliver your interpretation of the records through a piece of creative writing. A selection of the finished work will be showcased on the education pages of our website, along with some of the documents that inspired each piece.
If taking part in this project you will:
Research the history using original documents, with support from our Education team and record experts
Work creatively with like-minded young people
Develop your creative writing skills with an award winning author
Find out more about The National Archives and the documents we hold
Take part in a unique project that communicates some of the stories from our documents.
Applicants will need to be available for the entire project week in July.
Applications are now closed.
Explore the finished eBook