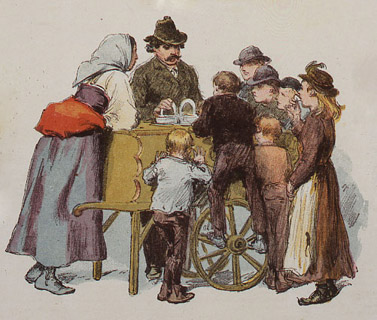 This session introduces pupils to the 'archive keep-safe box', as they discover the different documents and objects inside and what these reveal about a person from the past.
Pupils will have the opportunity to re-create a Victorian photograph by trying on replica costume, as they find out more about the lives of rich and poor children at this time. We will take pictures of the pupils in their costume and insert their image into an original Victorian photograph.
Pupils will then decorate their own 'keep-safe' box to store their photograph and take away with them.
This session has been specifically designed for pupils with SEN, and takes a multisensory, interactive approach in order to engage pupils. A member of the Education Team will be happy to discuss your group's needs in advance of your visit.