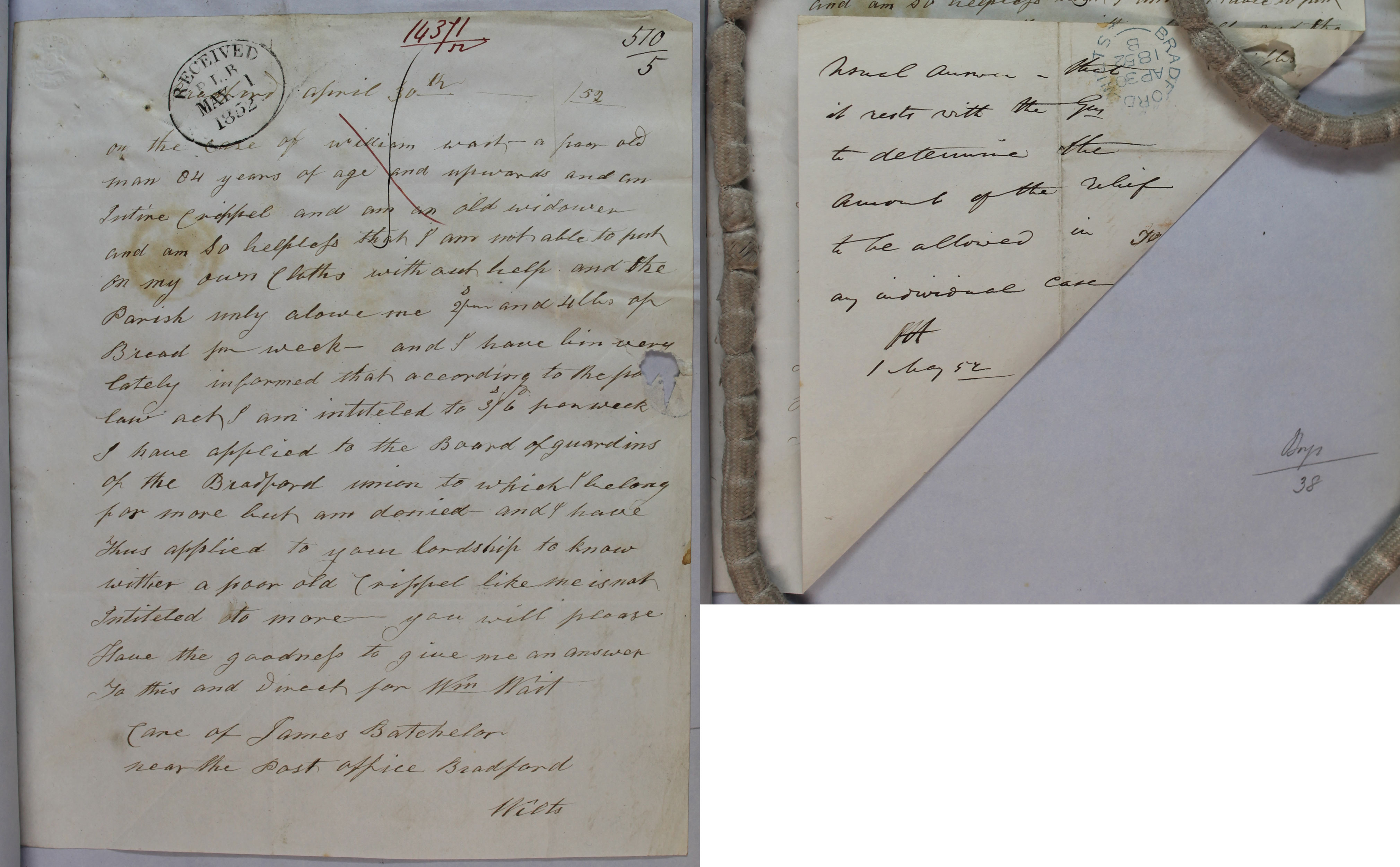 An appeal to the Poor Law Board from an elderly man for a fuller allowance from the parish, 30 April 1852, Catalogue ref:  MH12/13673,
Poor Law Union: Bradford on Avon
Union counties: Wiltshire and Somerset
Transcript
On the case of William Wart, a poor old man 84 years of age and upwards and a complete cripple.  [I] am an old widower and am so helpless that I am not able to put on my own clothes without help. The parish only allow me 2 shillings and 4lbs of bread a week – and I have been very lately informed that according to the Poor Law Act I am entitled to 3 shillings and 6d per week.  I have applied to the Board of Guardians of the Bradford Union to which I belong for more, but am denied- and I have thus applied to your lordship to know whether a poor old cripple like me is not entitled to more. You will please have the goodness to give me an answer to this and Direct for William Wart
Care of James Batchelor, near the Post Office, Bradford Wiltshire.
Return to Workhouse Voices