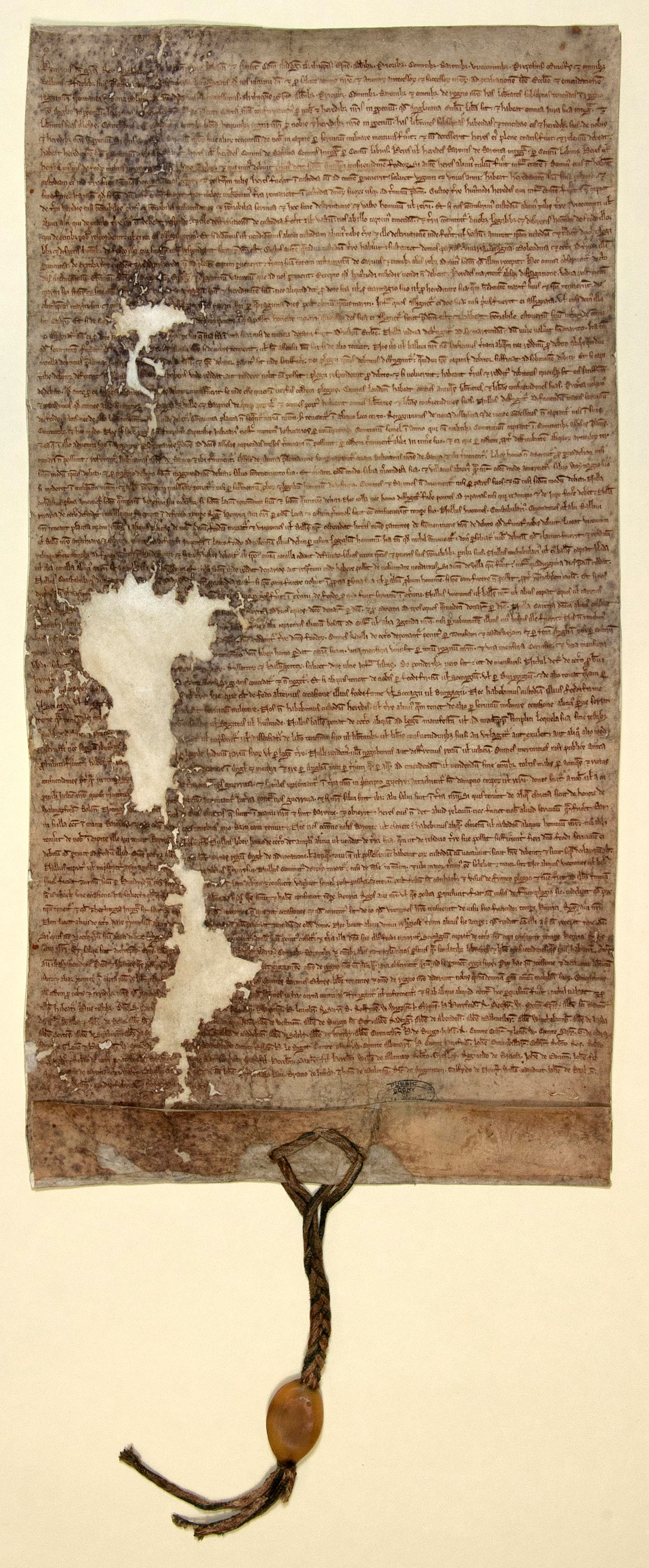 The third issue of Magna Carta, 1225 (Catalogue ref: DL 10/71).
Take a look at our interactive website devoted to the history of this significant agreement made between King John, his barons and clergy at Runnymede, near Windsor, on 15 June 2015. Various copies of the treaty were made and sent to legal and religious officials across the country to ensure it was followed. Henry III re-issued the charter in 1225 and his son, Edward I did the same in 1297 and confirmed it as part of England's statute law.  Magna Carta is now regarded as a vital symbol of justice, fairness, and human rights.
Find out more about Magna Carta.
Return to Significant Events