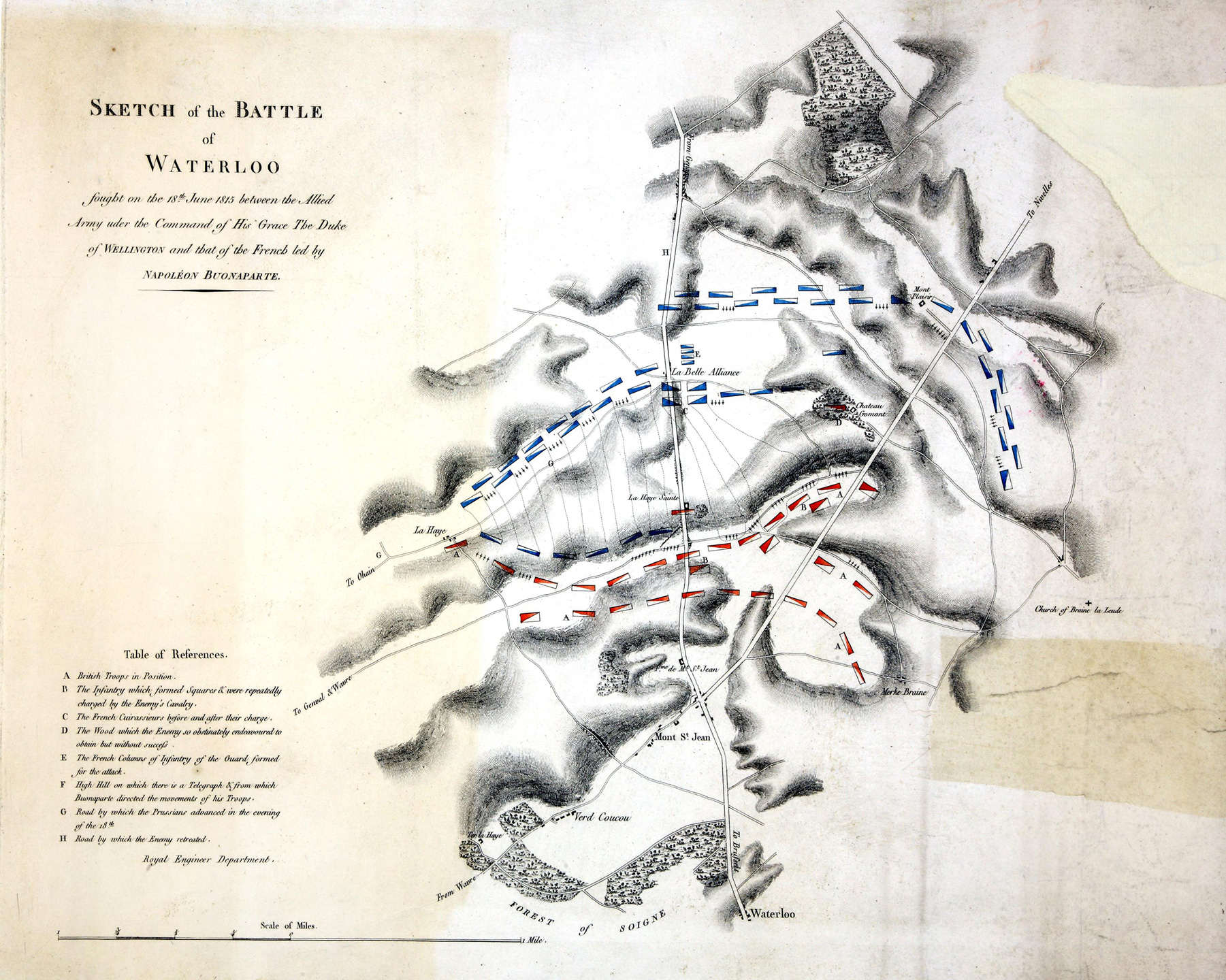 Map entitled 'Sketch of the Battle of Waterloo', (Catalogue ref: MPH 1/387/3)
Transcript
SKETCH of the BATTLE
of
WATERLOO
Fought on the 18th June 1815 between the Allied Army under the Command of His Grace The Duke of WELLINGTON and that of the French led by
NAPOLEON BUONAPARTE
British Troops in Position
The Infantry which formed Squares & were repeatedly charged by the Enemy's Cavalry.
The French Cuirassieurs [cavalry equipped with armour and firearms] before and after their charge.
The Wood which the Enemy so obstinately endeavoured to obtain but without success
The French Columns of Infantry of the Guard formed for the attack.
High Hill on which there is a Telegraph & from which Buonoparte [Boneparte] directed the movements of his Troops.
Road by which the Prussians advanced in the evening of the 18th.
Road by which the Enemy retreated.
Return to Significant Events