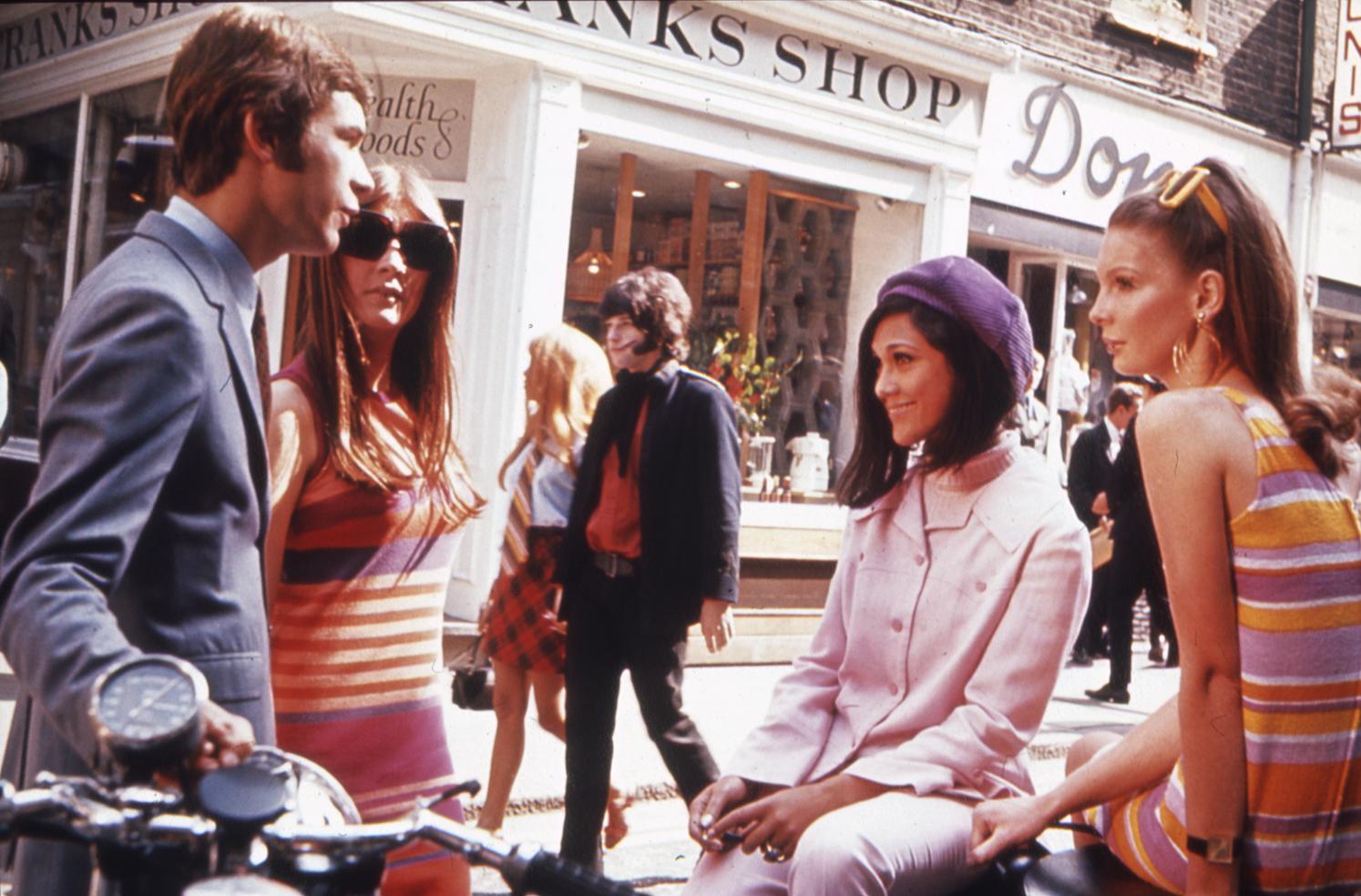 Document reference: (INF14/147) Carnaby Street, London, 1969
Zoom in
What can you see? How old do you think the people in the photograph are? How do they want to present themselves?
How would you describe the boys' clothes and accessories compared to the girls'?
The people are on a popular shopping street – what might their day be like? What can they see and hear?
Return to People – GCSE English Language