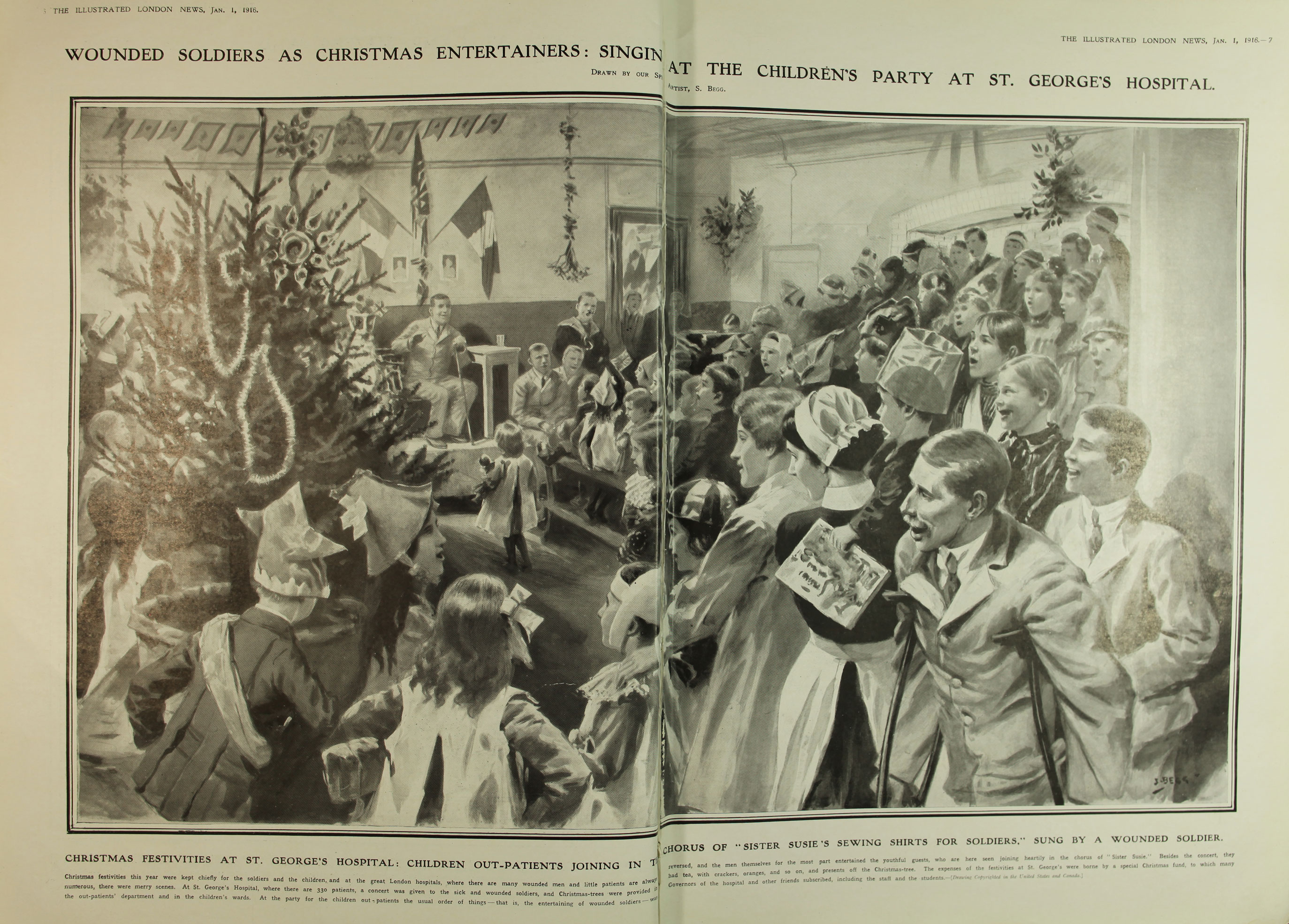 Drawing and short article from the Illustrated London News entitled: 'Wounded soldiers as Christmas entertainers: singing at the children's party at St. George's Hospital'. (Catalogue ref: ZPER 34/148)
Transcript
Wounded soldiers as Christmas entertainers: singing at the children's party at St. George's Hospital.
Christmas festivities at St. George's Hospital: Children out-patients joining in the chorus of 'Sister Susie's sewing shirts for soldiers,' sung by wounded soldier.
Christmas festivities this year were kept chiefly for the soldiers and the children, and at the great London hospitals, where there are many wounded men and little patients are always numerous, there were merry scenes. At St. George's Hospital, where there are 330 patients, a concert was given to the sick and wounded soldiers, and Christmas-trees were provided in the out-patients' department and in the children's wards. At the party for the children out-patients the usual order of things – that is, the entertaining of wounded soldiers – was reversed, and the men themselves for the most part entertained the youthful guests, who are here seen joining heartily in the chorus of 'Sister Susie.' Besides the concert, they had tea, with crackers, oranges, and so on, and present off the Christmas-tree. The expenses of the festivities at St. George's were borne by a special Christmas fund, to which many Governors of the hospital and other friends subscribed, including the staff and the students.
Return to Medicine on the Western Front (part two)