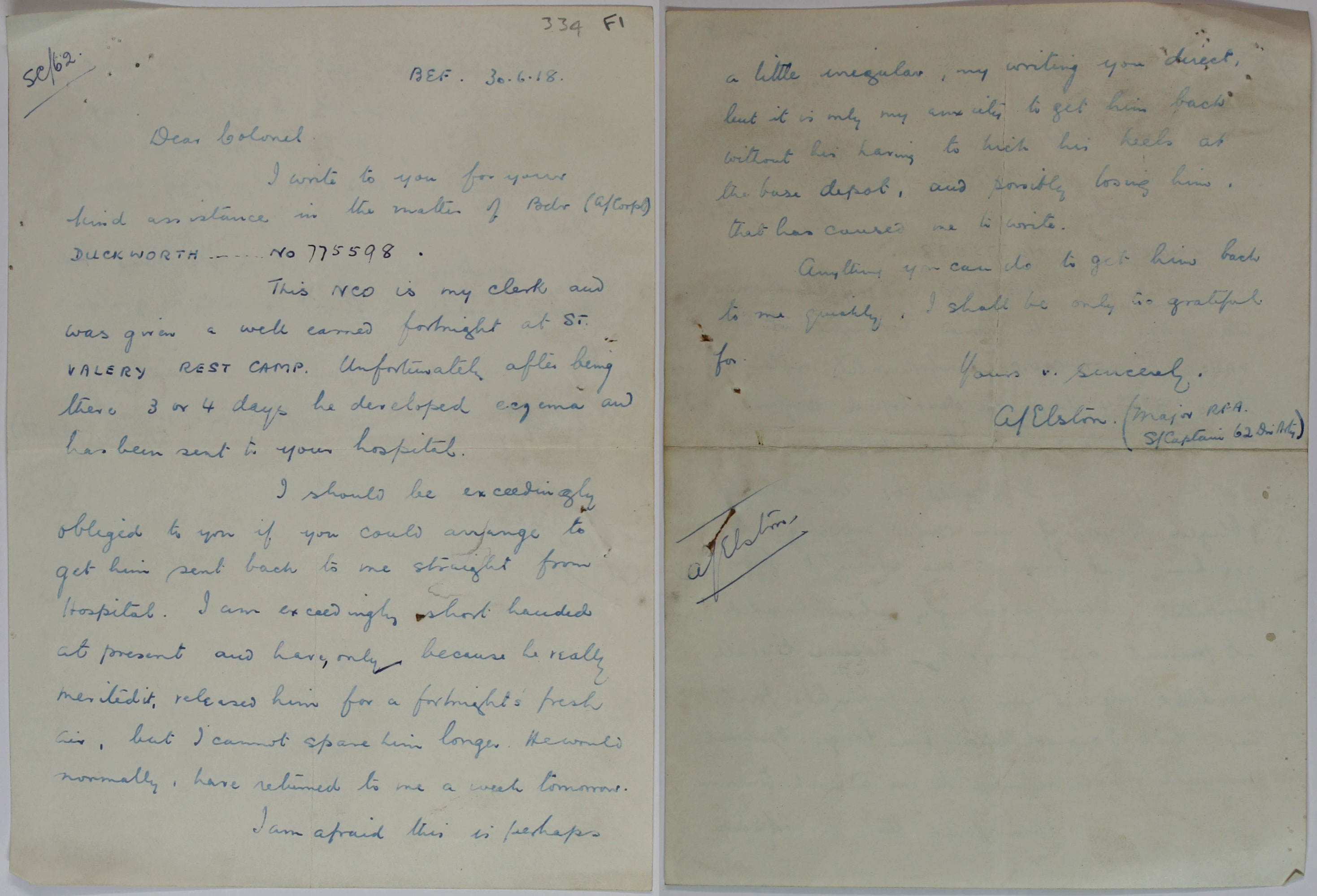 This short note was found among the records relating to the patient mentioned in the letter. It would seem to show the acute pressure on men serving at the front for officers and ordinary ranks. (Catalogue ref: MH 106/2154)
Transcript
Dear Colonel
I write to you for your kind assistance in the matter of Bdr (A/Corporal) Duckworth. No 775598.
This N.C.O. is my clerk and was given a well-earned fortnight at ST. VALERY REST
CAMP. Unfortunately after being there 3 or 4 days he developed eczema and has been sent to your hospital.
I should be exceedingly obliged to you if you could arrange to get him sent back to me straight from Hospital. I am exceedingly short-handed at present and have, only because he really merited it, released him for a fortnight's fresh air, but I cannot spare him longer. He would normally, have returned to me a week tomorrow. I am afraid this is perhaps a little irregular, my writing you direct but it is only my anxiety to get him back without his having to kick his heels at the base depot, and possibly losing him, that has caused me to write.
Anything you can do to get him back to me quickly, I shall be only too grateful for.
Yours very sincerely, A. J. Elston (Major R.F.A.) [Royal Field Artillery]  (S/Captain 62 Division Party)
Return to Medicine on the Western Front (part two)