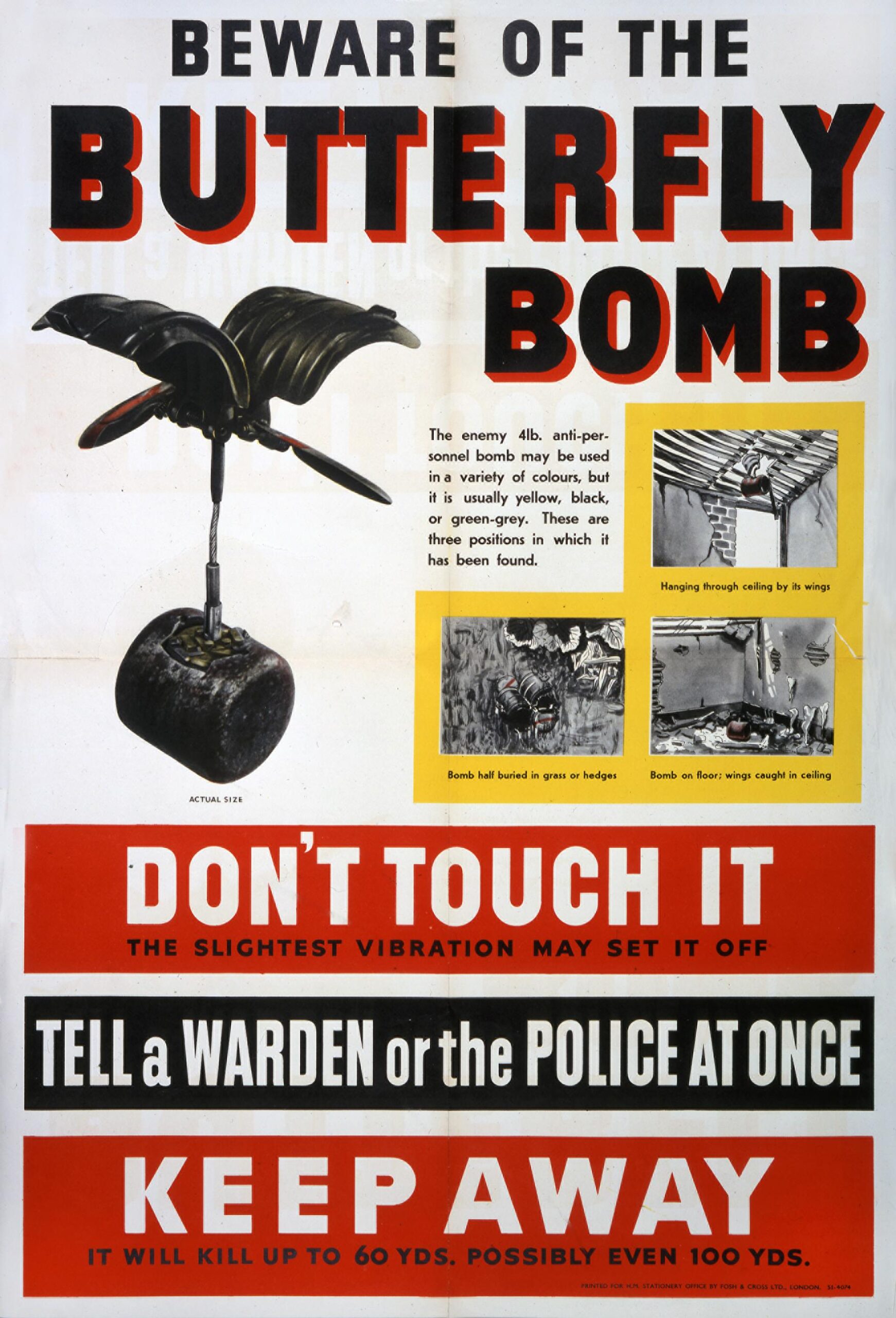 Beware of the butterfly bomb poster, 1942-1944, Catalogue ref: INF 2/73 (51)
Butterfly Bombs used were by the German Luftwaffe during the Second World War. They were so named because the thin cylindrical metal outer shell which opened when the bomb was dropped gave it the superficial appearance of a butterfly. Butterfly bombs were first used against Ipswich in 1940, but were also dropped on Kingston upon Hull, Grimsby and Cleethorpes in June 1943.
Transcript
BEWARE OF THE BUTTERFLY BOMB
DON'T TOUCH IT – THE SLIGHTEST VIBRATION MAY SET IT OFF
TELL A WARDEN OR THE POLICE AT ONCE
KEEP AWAY – IT WILL KILL UP TO 60 YDS. POSSIBLY EVEN 100 YDS.
The enemy 4lb. anti-personnel bomb may be used in a variety of colours, but it is usually yellow, black or green-grey. These are three positions in which it has been found.
Return to Home Front 1939-1945 (part one)