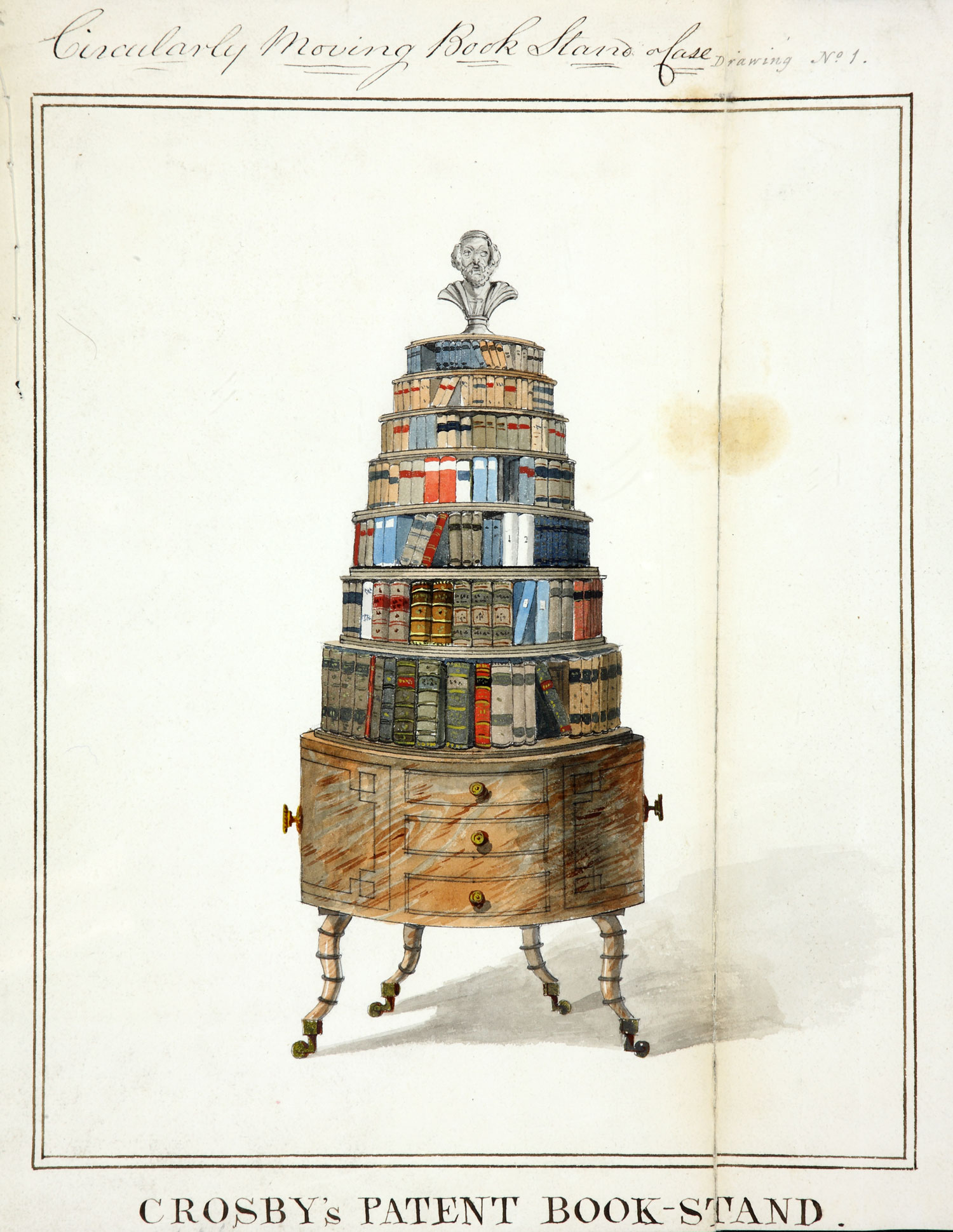 Design for Crosby's 'Circularly Moving Bookstand', 1808 (C 73/26 m.20)
Perhaps this reflects the growing interest in interior design and indeed the novel. Circulating libraries were also popular in the period and also contributed significantly to the production of books.
Transcript:
Circularly Moving Book Stand or Case
Drawing No. 1
CROSBY's PATENT BOOK-STAND.
Return to Georgian Britain