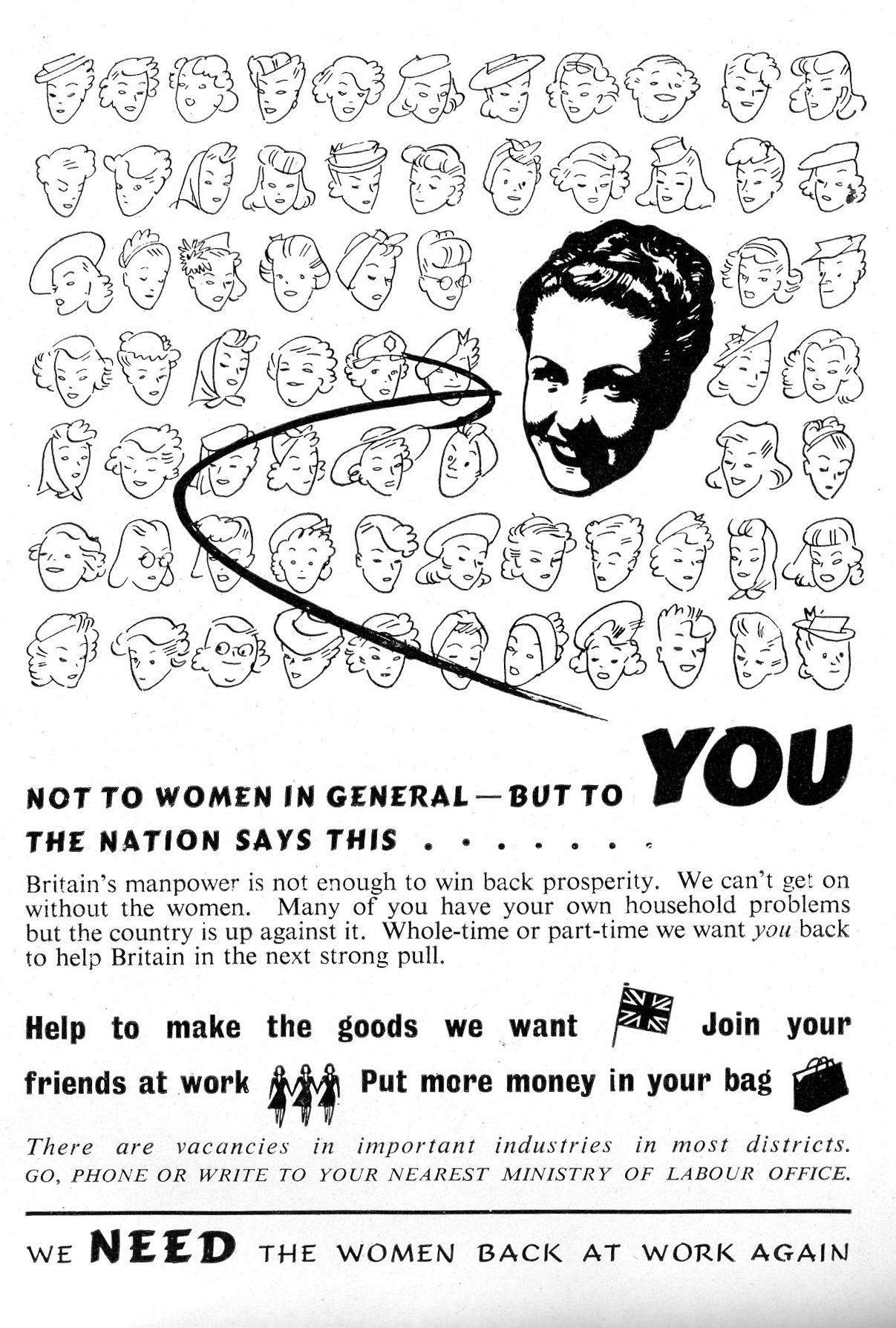 Poster for the recruitment of women as part of an industrial employment campaign after the Second World War, 1947, Catalogue ref: LAB 8/1485
Transcript
Not to women in general – but to YOU the nation says this…
Britain's manpower is not enough to win back prosperity. We can't get on without the women. Many of you have your own household problems but the country is up against it. Whole-time or part-time we want you back to help Britain in the next strong pull.
Help to make the goods we want
Join your friends at work
Put more money in your back
There are vacancies in important industries in most districts. GO, PHONE OR WRITE TO YOUR NEAREST MINISTRY LABOUR OFFICE.
WE NEED THE WOMEN BACK AT WORK AGAIN
Return to Attlee's Britain 1945-1951