The Outreach Team has developed two key strands that it will be focusing on in coming years.  The first strand will be focused on well-being and will aim to use stimulating and creative activities to encourage participants to engage with heritage collections. The second strand will focus on BAME histories. The two key strands provide a starting point for collaborative activity both in London and regionally. Neither strand is intended to close off other initiatives or ideas.
1919: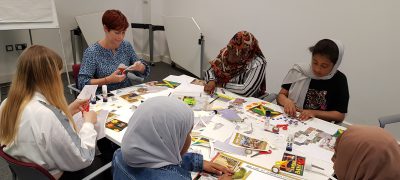 Several years in the making, the 1919 Race Riots Project has helped to mark the 100th anniversary of this important moment in history where for the first time many in Britain became aware of the presence of a black population living in the UK.
Remembering the past, growing the future: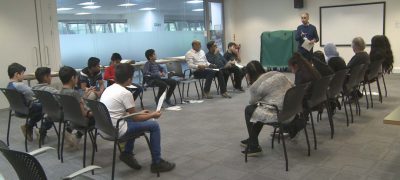 In marking the end of the First World War we embarked on a project to recognise the contribution of colonial seafarers, many of whom came from what today is Pakistan, and whose stories link with more recent migrations.
This Is Our Park: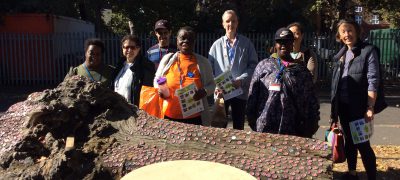 As part of our commitment to make archives accessible and include those groups that traditionally might not encounter an archive we worked with students from Share.
This is Our Park utilised images of parks, flora and fauna to inspire art work including a mural.
Reminiscence Black History Month:
Photographs evoke memories of the past both individually and collectively. The display used our photographic collection to capture memories of visitors on audio.