The supersonic airliner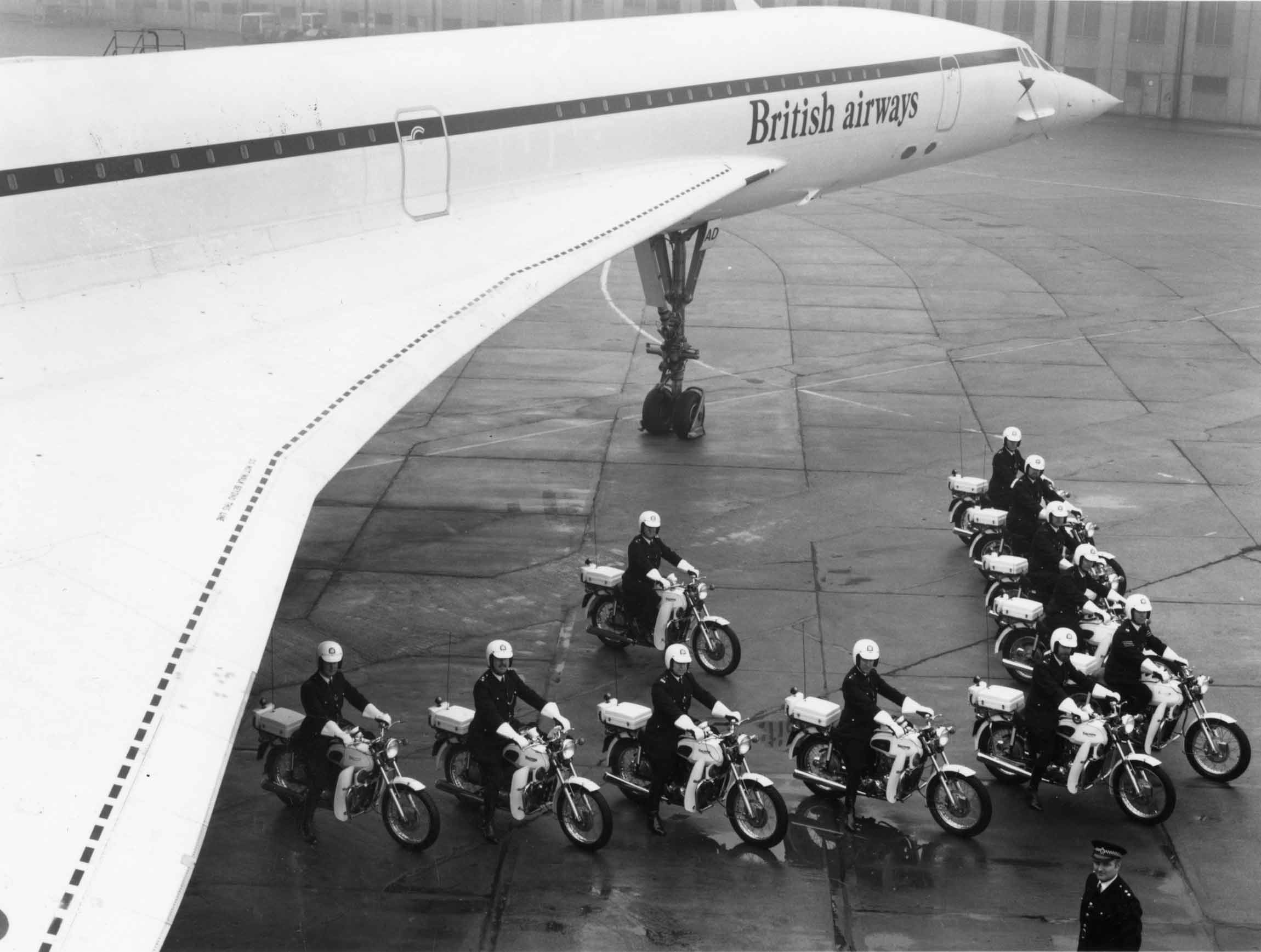 Concorde was a famous supersonic passenger airliner that saw service from 1976 to 2003. Its origins dated from the early 1950s, and by the early 1960s the British and French governments were exploring the possibilities of a partnership to develop the airliner.
By mid-November 1962 this project was close to agreement, and the Cabinet discussed (on 20 November) a memorandum entitled 'The Supersonic Airliner', by the Minister of Aviation, Julian Amery.
Image: Metropolitan police motorcycle special escort, under wing of Concorde aircraft (catalogue reference: MEPO 13/234). View in the image library