Suez crisis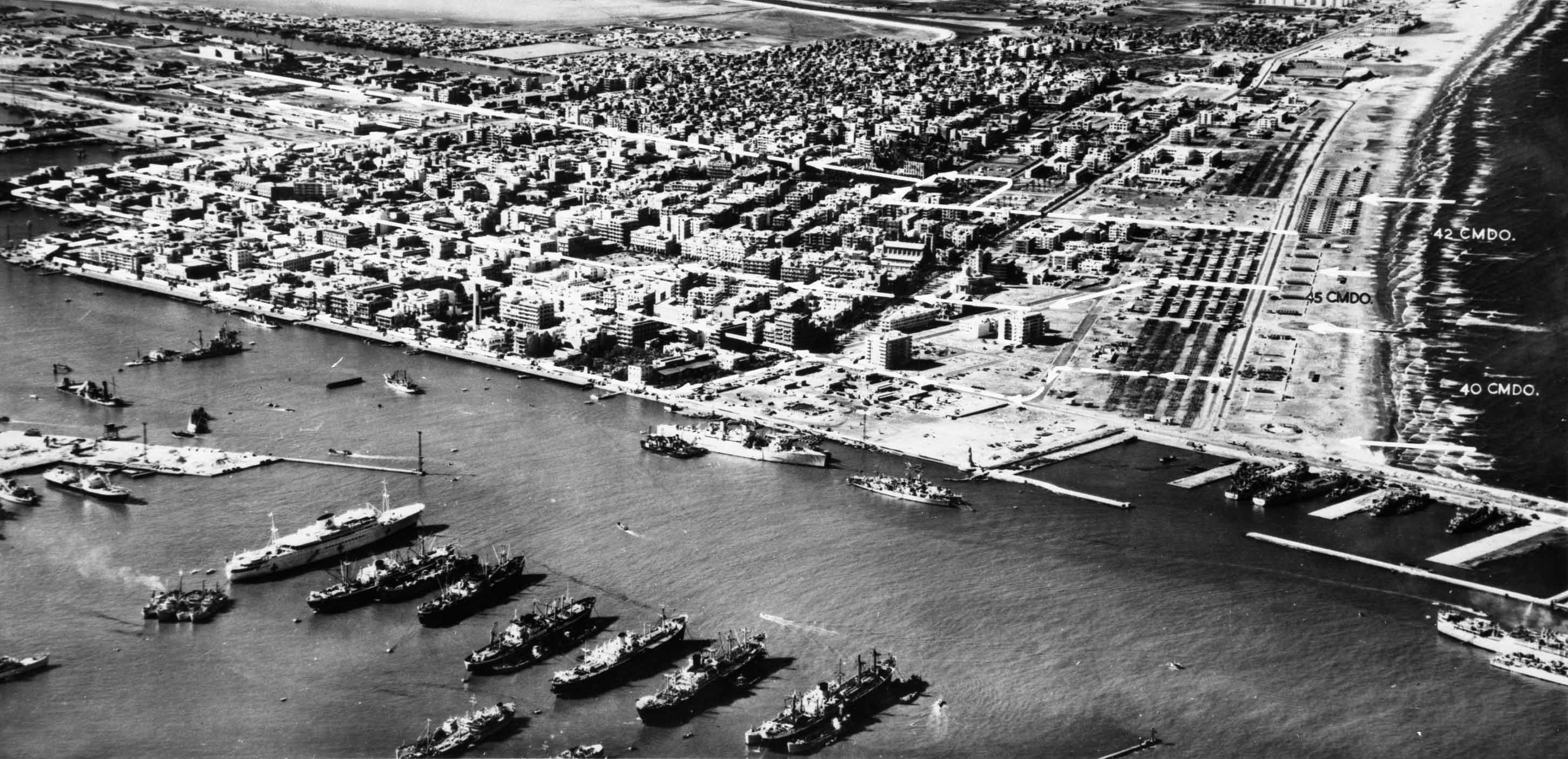 The Suez crisis was a defining moment for post-war Britain, which signalled the end of Britain's role as a world power, and accelerated the demise of the British Empire.
On 26 July 1956 the Egyptian President, Colonel Nasser, announced the nationalisation of the Suez Canal in retaliation for America and Britain backing out of an agreement to finance the construction of the Aswan Dam.
The Suez Canal represented the main source of oil supplies for Britain and France – the potential loss of these supplies was a serious economic threat.
Image: Aerial view of the Suez operation, 1956 (catalogue reference: ADM 195/122). View in the image library